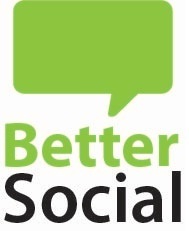 Frisco, TX (PRWEB) May 30, 2012
Under the terms of the agreement, BetterSocial™ has the right to purpose AP content on a variety of subjects for social media use.
BetterSocial™ will make it easy for businesses to find and use AP news stories to enhance their social media presence. Content will be organized and available by business category, key words, type, geo-coding, seasonality, proximity-coding, and other important characteristics to create a powerful tool for getting the most out of social media. Posts by businesses, with links to articles, provide consumers with topical information that they have previously stated are of interest them. By simply following a business, consumers can receive content that informs, entertains, and improves the quality of life. Businesses benefit by providing meaningful information to their customers and building stronger relationships with them through social media.
"The Associated Press represents one of the most significant sources of journalism in the world today. We are privileged to be licensing their content for social media use and will proudly honor the long standing tradition of excellence as we deliver relevant, entertaining, and informative content to this new media," says Mike Shell, CEO of Media Distribution Solutions, the company behind BetterSocial™.
The AP content will be available to partners of BetterSocial™ to enhance their social media platform and digital service offerings with high quality information. Trusted content is an important element of any social media product offering and The Associated Press - BetterSocial™ agreement makes it easy to bring a complete solution to the market.
Media Distribution Solutions (MDS) offers the BetterVideo and BetterSocial solutions allowing digital marketing providers the ability to quickly and easily add high quality video and rich social media content to their product offering. The MDS team has been supplying industry leading, highly scalable, cost effective digital marketing solutions to SMB service providers for over 15 years. From creating business profile videos to managing advanced social media campaigns, MDS solutions have the features advertisers want and the tools service providers need to deliver results. MDS has produced and delivered over 50,000 videos using our BetterVideo service, allowing small and midsize businesses to leverage the power of video content in their digital marketing strategy. BetterSocial allows users to create, manage, and power all of their presences with content from an extensive multi-media library that is tagged and purposed for social media deployment. The company's video and social media solutions enable service providers to offer high quality solutions that meet the market need in a digital marketing world. For more information visit http://www.mediadistributionsolutions.com.