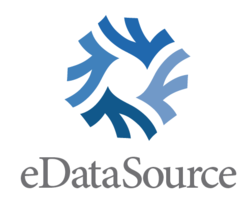 The acquisition of Boxbe allows us to execute on a roadmap of new products that will help email marketers and ecommerce professionals gain deeper insight into competitive trends
New York, NY (PRWEB) May 30, 2012
eDataSource (http://www.edatasource.com), a leading provider of competitive intelligence announced today the completion of its acquisition of the assets of Boxbe, Inc. Thede Loder joins eDataSource as Chief Technology Officer.
eDataSource and Boxbe originally partnered in February of 2010 to develop the first email marketing competitive intelligence and performance benchmarking service based on an online panel. Last summer the companies came to agreement on a plan to merge operations and have since then continued to innovate, providing new insights into email marketing performance and launching the first ecommerce competitive intelligence service based on analysis of online purchase confirmations.
"We're thrilled to have Thede Loder join our team. The acquisition of Boxbe allows us to execute on a roadmap of new products that will help email marketers and ecommerce professionals gain deeper insight into competitive trends," said Carter Nicholas, CEO of eDataSource. "The combination of our data sets is remarkably powerful, and with the knowledge base we have established, we will be diving even deeper to provide our customers the insights they need to benchmark and improve their operations."
In addition to its newly launched eCommerce monitoring service, eDataSource has plans to develop new products and services utilizing its proprietary email analytics capability and panel of 800,000 consumers. For example, email marketers will now have insight into the activity level of their subscriber base relative to other marketers competing for the same audience. Having an active subscriber base is seen as critical to the deliverability of email promotions. Marketers will also be able to see the overlap between their customer base and that of their competitors.
"If you are an online retailer, knowing that your audience is buying certain types of products from the competition and not from you can drive promotional decisions and help you gain market share," said Thede Loder, founder of Boxbe and CTO of eDataSource. "The relationship between eDataSource and Boxbe was great from the beginning. We've proven that we can tackle difficult challenges and be highly innovative. I'm thrilled about the future to come, and the value we will create as one."
eDataSource also announced upcoming changes to the Boxbe service which will give consumers even greater control over which commercial emailers can reach their inbox; as well as tools to automatically manage the frequency of email newsletters received and to provide for a cleaner inbox.
"Consumers are overwhelmed by the amount of commercial email they receive, and we're talking now about the email they actually want. But sifting through it and processing email is a chore. We aim to help consumers by fixing this problem. Stay tuned for upcoming announcements," said Mr. Loder
About eDataSource
Founded in 2003, eDataSource (http://www.edatasource.com) is the worldwide leader in competitive intelligence for email, social media and ecommerce activity, based on active monitoring of more than 800,000 consumer inboxes and 9,000 brands. The company provides strategic analytics products and services for online marketers, publishers and their service providers.
About Boxbe
Boxbe (http://www.boxbe.com) improves the day-to-day lives of a large and growing number of heavy email users. The easy-to-use free service organizes your inbox and eliminates your email overload. Boxbe was founded in 2006 and backed by investors Draper Fisher Jurvetson and Esther Dyson.