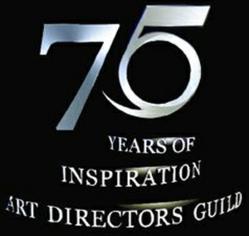 It is our good fortune to see our cookies passed out to some of the most distinguished luminaries- it is a real honor
Los Angeles, CA (PRWEB) May 30, 2012
Lady Fortunes Gourmet Cookies will be featured at 2 major Hollywood events. The opening of "Marilyn Monroe: The Exhibit" at The Hollywood Museum on Wednesday, May 30th, 2012, followed by the 75th Anniversary of the Art Directors' Guild at the Hollywood Museum on June 2nd. The Marilyn event will be the biggest event of the year with many notable attendees.
Cookies were commissioned to feature the ADG logo as well as the Hollywood Museum logo and will be given to attendees of both events. Lady Fortunes is known as "Hollywood's Secret Cookie Company" and is a staple at major Hollywood events like the Oscars, the Grammys, the Emmys and high profile parties and events.
"We are very proud to be a part of the ADG 75th Anniversary celebration" says CEO and Founder Daria Artem. "It is our good fortune to see our cookies passed out to some of the most distinguished luminaries- it is a real honor."
About Lady Fortunes:
Since 2004, Lady Fortunes has been crafting hand made cookies and confections. Lady Fortunes' desserts have been enjoyed in the White House, at events at the Library of Congress, at the Emmy Awards®, during Oscar® after-parties, on the Ellen Degeneres Show, The Today Show, and have been featured in magazines from InStyle to Better Homes and Gardens. Lady Fortunes' products are available online and through upscale retailers including Dylan's Candy Bar, Macy's, Nordstrom, Neiman Marcus and Henri Bendel.