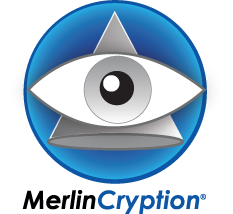 Civic, military, and commercial operators carry large financial stakes in maintaining the security of their assets in space. It requires powerful encryption and stealth.
Austin, Texas (PRWEB) May 30, 2012
As private companies launch more commercial space initiatives, MerlinCryption's dynamic M2M encryption platform protects telemetry information, command and control, status and position, and stakeholder investments against the risks of satellite-based communication and vulnerabilities of space assets.
The cryptosystem is built on Anti-Statistical Block Encryption (ASBE) and utilizes variable key length. Each key scales in size between 2008 bits and 2 GB. Additionally, the encryption engine allows scalable passwords up to 64 KB.
The algorithm is not subject to attack models and methods of Cryptanalysis, supporting secure military applications such as reconnaissance, intelligence, and surveillance, as well as protected commercial communications of satellite operators. Every encrypted transmission between satellites, devices, and ground control is different, as the algorithm produces different cyphertext with varying length, even when repeating the same plaintext, key, and password input.
MerlinCryption's data generator outputs keys and passwords that are 'generated-destroyed-recreated' on demand, making key/password transfer between end points unnecessary. The generation, communication, and storage of encryption keys and encrypted passwords cannot be detected.
The cryptosystem platform provides dynamic multi-factor authentication and is run by a scripted controller, which essentially "wraps" the entire encryption and authentication process into a tightly customized and impenetrable sequence of execution.
The ability to access critical satellite systems can fail due to interference or damage to the satellite. A solar flare or micrometeoroid storm can cause significant damages to a weather satellite, or an attack on military communications and intelligence-gathering satellites would cause a national security emergency.
MerlinM2M supports civil, military, and commercial communication satellite companies with flexible security designed for agile responsiveness in situations where a repair truck cannot easily reach.
Space operators, who carry large financial stakes in maintaining the security of their assets, highly benefit from MerlinCryption's customization. Each encryption engine is unique to the operator's asset portfolio and is not interoperable with any other version.
"With SpaceX's launch of the first commercial vehicle to the space station this week," says Paul "Prem" Sobel, Founding CTO, MerlinCryption, "it is easy to envision the full opening of space development, research, manufacturing, and limitless opportunities in the private sector.
There is a wealth of resources in space," explains Sobel, who wrote programs for Mariner 9 and consulted on the Viking planetary missions for NASA, "Consider asteroids: Each is capable of supplying raw materials for constructing what is needed out in space. The expense to move the finished product into Earth's gravity-well is near zero. It is expensive to bring something from earth to space because of the cost of the launch vehicle and fuel.
Products can be manufactured in zero-gravity and near-vacuum conditions, which are conducive to special manufacturing. Finished products can be dropped to earth in low cost delivery vehicles. The delivery vehicles can be been manufactured in space, as well. These opportunities need encryption protection."
About MerlinCryption LLC
The Smart-World's Smart-Encryption™ software company in Austin TX, MerlinCryption LLC develops encryption and authentication solutions that protect against counterfeiting, cloning, software compromise, physical machine compromise, and man-in-the-middle attack, designed specifically for the embedded and M2M (machine-to-machine) market.
The unprecedented security platform protects integrity of data-at-rest, data-in-motion, data-in-use, and data-in-change as it is created, viewed, edited, shared, stored, and moved across communications channels and through the Cloud. The encryption is NSA reviewed, BIS approved for export, and OFAC compliant. The cryptosystem enables compliance with industry and regulatory practices regarding the handling and protection of private and confidential information including FDA, HIPAA, and HITECH.
MerlinCryption offers full-scale encryption platforms for M2M, authentication, and enterprise, as well as eleven stand-alone software programs for Information Security professionals. MerlinCryption is changing the way the world protects data and secures connectivity.