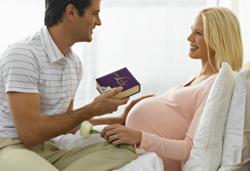 Hollywood, Florida (PRWEB) May 31, 2012
Juno Lucina™ is proud to have Merit Diamond Corporation as its exclusive manufacturer of this exquisite line. Merit Diamond Corporation has been a luxury jewelry manufacturer for over 30 years. Juno Lucina™ takes the idea of the baby bauble to the highest level with its collection of gold and diamond jewelry. As The Original Push Gift™, it is perfect for any woman who is about to bring life into the world.
Each exquisite piece features the silhouette of Juno Lucina, the Roman goddess of light and childbirth, cradling, and thus protecting, mother and child. Mother and baby are depicted by two luxurious diamonds, while Juno Lucina is represented by elegant white or yellow gold. Extending beyond just beautiful jewelry, Juno Lucina is artistry with a meaning. There is no other jewelry line that symbolizes the moment a woman becomes a mother better than Juno Lucina™.
Juno Lucina™ is more than earrings, a bracelet or a necklace. It is a thank you to those women who are becoming mothers. Pregnancy isn't easy and there is no better way to thank a woman for bringing a child into the world, than with Juno Lucina™ jewelry.
Forged with precision and given with love, the Juno Lucina™ jewelry line is the modern version of a "push present", the only ancient tradition for this specific event. Juno Lucina jewelry is designed to be presented to a woman either in her third-trimester of pregnancy or just after childbirth. It is a one of a kind jewelry collection made specifically to commemorate that one special moment that can never be duplicated, the birth of a child.
To view the collection please visit http://www.jlucina.com.