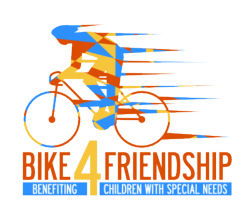 West Bloomfield, Michigan (PRWEB) May 31, 2012
A good challenge provides people with an opportunity to overcome what may be perceived as impossible. The Friendship Circle of Michigan is proud to announce such a challenge, Bike4Friendship. Though an 80-mile bike ride may seem too daunting, its focus of bridging the gap between children with special needs and the community makes it worthwhile.
On Wednesday August 8th, the Friendship Circle International's cross-country bike ride will be making a stop in West Bloomfield. So, the Friendship Circle of Michigan is offering the opportunity to join in their incredible event for one day, an 80-mile ride from West Bloomfield to Toledo. Each of the Michigan riders will be asked to raise $500 to participate, which will go directly to the Bike 4 Friendship team. The ride will begin at 7:00 AM and arrive in Toledo around 3:00 PM. Lunch and snacks will be provided along the route for riders. For safety precautions, support vehicles will be on hand the entire ride.
This ride has the potential to help people understand others. It offers the possibility to inspire a community to push limits, go beyond the notorious comfort zone, and finally, it encourages the community to see what they can learn from each other, instead of immediately jumping to judge one another. In addition to completing a cross-country ride with beautiful scenery, riders will raise thousands of dollars to support children with special needs.
About Friendship Circle:
Friendship Circle has been providing assistance and support for more than 3,000 families of children with special needs since 1994. Most of the Friendship Circle's work takes place at the Ferber Kaufman Life Town building, a 28,000 square foot state of the art facility in West Bloomfield that serves as a therapy/activity center and social meeting place for its network of more than 1,000 volunteers, professional staff and supporters. For more information on Friendship Circle, please visit: http://www.FriendshipCircle.org.