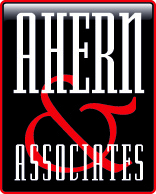 Phoenix, AZ (PRWEB) May 30, 2012
The transportation management firm of Ahern and Associates, Ltd. has been tapped to fulfill an additional eight consulting assignments for clients within the trucking, logistics, warehousing and private equity industries who are looking to expand operations—a common trend in 2012. This trusted responsibility has been placed upon Andy Ahern, CEO of Ahern and Associates who is well known for his unique ability to create markets within the transportation industry where none may have existed before.
These eight new acquisition needs compounds the early success Ahern has experienced in 2012, leading the market and on pace to make 2012 the most successful year in the company's 25 year history. Ahern and his team of esteemed analysts, comprised of past presidents and CEO's of some of the nation's most successful transportation companies are seeking assistance in fulfilling the following open needs:
Client #1
A transportation and logistics provider that is looking to acquire:

Freight brokers or 3rd party logistics companies.
Minimum revenue - $20MM.
Maximum revenue - $100MM
Company will pay a multiple of EBITDA.
Company is looking for carriers that have a very strong management team, and the management team is willing to stay and go forward.
Can also provide a very competitive compensation package going forward, including specific earn out provisions.
Client #2
A private equity firm looking to acquire 3rd party logistics providers and air freight forwarders, who's revenues exceed $100MM +

Target company must have a strong management team.
Management must be willing to commit at least 3-5yrs and continuing to operate the business going forward.
Company is willing to pay a multiple of EBITDA; minimum EBITDA $5MM +.
Client #3
A well-known transportation provider looking to expand their customer base; operational foot print and increase their management talent.

Client is looking for flatbed carriers.
Van carriers.
Intermodal carriers who's revenue generate at least $20MM plus, and;
The company cannot have more than 20% concentration of business with any one client.
Management must be willing to stay and go forward.
Client #4
An East Coast family based business. Second generation is involved in the business on a day-to-day basis.
Family business wants to expand their operations in the Northeast and/or Florida.
Target areas would be New Jersey, Maine, New York, New Hampshire, North and South Carolina, Georgia and Florida.
Target acquisition candidate should be $3MM-$5MM of annual revenue.
Company must be profitable.
Company must have employees that are willing to stay going forward, and;
A successful track record, in reference to earnings and growth.
Client #5
An $80MM-$100MM flatbed provider.
They are looking to expand their footprint in California and the 11 western states.
Company should be profitable.
With a minimum EBITDA of $1MM
Client will purchase asset based companies.
Company must have a strong management team going forward.
Minimum revenue must be at least $10MM , preferably $15MM-$50MM
There should be a component of specialized heavy haul movements.
If you have a non-asset based component to the business that makes it more attractive, and;
A deal can close within 60days of issuing a letter of intent.
Client #6
Well known flatbed carrier looking to purchase non-asset based flatbed companies that generate $3MM-$20MM of annual revenue.
Must utilize all independent contractors.
Whether the company is marginally profitable or not is not significant to the buyer.
What is important is the history of the drivers.
The history of the customers.
The history of the employees.
Client #7
A mid-size $35MM-$40MM van carrier that is extremely profitable, looking to expand their operating footprint.
They are willing to speak with carriers that are $10MM-$15MM of annual revenue.
If the company is marginally profitable, but has a good driver base and customer base, they are willing to entertain such a transaction.
Company is willing to purchase the assets of the business, including all tractors and trailers.
The company can close quickly.
Client #8
Logistics company located in South Africa, looking for a partner to expand their operations. Company has been in business in excess of 25yrs. They have an opportunity to demonstrate explosive growth in Africa, due to the economy.
The logistics firm has solid earning through the most difficult worldwide economic recession;
Their proforma indicates that they could double their growth within the next 14-28 months.
This offer is a superb opportunity for investment at a realistic price.
Africa is one of the fastest growing economies in the world;
Consumer spending will double by 20/20 in Africa, and consumer spending already matches that of India and surpasses Russia.
Additionally, Africa's middle class is ready to mushroom and the country will triple in population by 2060 to 1 billion people, which is now the total population of Africa.
If your company is a potential match to any of the above prerequisites, you are urged to contact Andy Ahern direct immediately at 602-242-1030.
Ahern's unique approach to aiding companies seeking to acquire specific assets in transportation is entrenched in their ability to provide the most accurate company evaluations in the industry, while working with the broadest network of professional contacts in the country. This formula has served Ahern very well, having aided in closing deals on time and under budget for some of the nation's largest transportation and private equity firms.
"I've seen a tremendous spike in transportation acquisitions in 2012, and I expect that trend to continue through the end of this year. My analysts are constantly speaking to companies who may be a match for our outstanding acquisition needs. If your company is a potential match to any of the above prerequisites, please contact me immediately," explained Ahern
About Ahern & Associates, Ltd.:
Ahern and Associates is North America's leading trucking and transportation management consulting firm. The skilled consultants at Ahern and Associates specialize in mergers and acquisitions of trucking and logistics companies as well as the restructuring and evaluation of existing carriers that seek to increase operating efficiency and improve profitability. Since 1987, Ahern and Associates has aided hundreds of buyers in the acquisition of trucking and logistics companies throughout the U.S. and Canada as well as assisting many transportation and logistics companies in reducing their overall operating costs and increasing their profitability. For more information, please call 602-242-1030 or visit http://www.Ahern-Ltd.com
XXX
Business contact:
A.W. Ahern
602-242-1030
Media contact:
Jason W. Jantzen
Phoenix Marketing Associates
http://www.PhoenixMarketingAssociates.com
602-282-0202