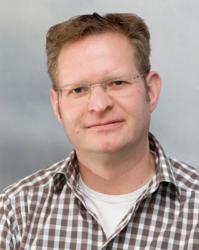 Our relentless focus on service is unrivalled in the industry – it sets us apart, and Guido will make sure it continues to do so. - cleverbridge CEO Christian Blume
Cologne, Germany (PRWEB) May 31, 2012
cleverbridge, the premier global e-commerce provider for software and SaaS companies, is pleased to announce the appointment of Guido Statz as global director of client management. Bringing more than 15 years of experience, Statz ensures that cleverbridge continues to provide its clients with the highest quality service available in the market.
"Our clients consistently tell us how much they value the personal service we provide – for many it is a major reason they work with us," said cleverbridge CEO Christian Blume. "We want to maintain that superior level of service as we continue to expand. With his global expertise, Guido will ensure this standard of account management for our growing list of clients around the world."
Ranked in the Deloitte Technology Fast 50 as the third fastest-growing technology firm in Germany, cleverbridge has experienced an almost 3,000 percent growth in sales within the last five years.
"With that kind of progress, it was necessary to proactively expand the team that supports our clients," Blume said. "Our relentless focus on service is unrivalled in the industry – it sets us apart, and Guido will make sure it continues to do so."
With a large global roster of software and SaaS companies, such as Quest Software and FastBill, cleverbridge was looking for an industry veteran to lead its client management team. Statz has an extensive e-commerce background, with experience directing physical fulfillment and change management teams at global e-commerce providers and most recently managing business development and physical fulfillment operations at the world's second largest transportation and logistics service provider.
"I feel privileged to work for a company that cares so much about exceptional service," Statz said. "I look forward to giving our clients the best possible experience in e-commerce."
Find out why first-class personalized service means so much to cleverbridge and how it can make a big difference for your business.
About cleverbridge
cleverbridge is a full-service e-commerce partner for companies that sell software and SaaS. Our flexible platform and unrivaled service fuel the performance of B2C and B2B businesses around the globe. Drawing from years of experience and expertise, cleverbridge provides a customized, multi-channel e-business solution in record time. International corporations like Avira, DivX, Ipswitch and Quest Software count on cleverbridge to support their traditional, SaaS and subscription-based e-commerce needs. Get to know us at http://www.cleverbridge.com, our Building Keystones blog, Twitter, LinkedIn and Facebook.