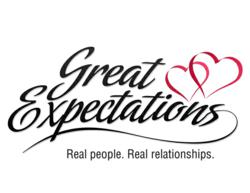 "I still have the same love of the industry in me as though it were my first day."
Cincinnati, OH (PRWEB) May 30, 2012
It comes with great pleasure to announce Don Cheviron as the new director of the Cincinnati Great Expectations office. In the dating service industry for just under 20 years, Cheviron's knowledge and skill set comes as one of the top in the business.
Cheviron started in the dating service industry in August of 1993 when he decided it was time for a career change, "When the opportunity to be a counselor in the dating service industry came up I didn't hesitate. Fast forward to my life today, I still have the same love of the industry in me as though it were my first day." said Cheviron.
Cheviron is very excited to have become the director for Cincinnati; he feels that the city can really benefit from the service that Great Expectations has to offer. When it comes to working with his new staff, Cheviron feels that keeping a positive attitude and having fun is the key in this transition. Everyone is going through the changes together and the staff has to stay reliable and accountable to one another to make the outcome a success. Of all the changes the Cincinnati team is experiencing, the most exciting is coming the first week in July when the staff gets to move into their new office.
"The build-out is taking place as we speak, and it has been great working with the new landlord to make the space 'Great Expectations'," said Cheviron. "The new center is going to be very welcoming for current and new members."
Recently, Cheviron had the opportunity to attend the Great Expectations Director's Conference where he met with other directors from Great Expectations offices across the country. After returning from the conference, Cheviron set the goal for himself and his staff to make Great Expectations the clear choice for Cincinnati singles. With so many choices out there for singles to turn to, Cheviron is working hard with his team to put Great Expectations in a league of their own.
To learn more about Great Expectations Cincinnati, you can view their website at http://www.greatexpectationscincinnati.com or give them a call at 513-489-9888.