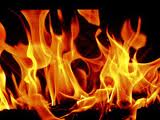 more than 2,000 children ages five and under suffered burn injuries from fireplace glass, with some suffering 3rd degree burns
San Diego, CA (PRWEB) May 31, 2012
The media spotlight is often a double-edged sword. No one knows this better than toddlers who suffer from severe Fireplace Burn. And yet, gossip and rumor-mongering aside, the real story here is being overlooked according to Sean Burke of AttorneyOne.
On May 9th, 2012, Conn. legislature passed a bill requiring carbon monoxide detectors if there is a fireplace, fuel-burning appliance or attached garage in the house. In January 2011, FairWarning reported that, more than 2,000 children ages five and under suffered burn injuries from fireplace glass, with some suffering 3rd degree burns, from 1999 to 2009, based on a federal estimate.
According to court documents, Kim and Yulduz Smith filed a lawsuit on June 10th 2011, in Colorado District Court (case no. 1:2011cv01526) alleging that their son, Stanton Smith, accidentally came into contact with the glass front of the fireplace in the lodge they were staying during vacations and suffered severe, life-altering burns on his hands. His injuries resulted in both irreparable physical injury and emotional distress.
AttorneyOne.com, a recognized authority on law, can provide helpful advice and simple solutions including how to get in contact with legal counsel so that, in case of Fireplace Burn, someone can easily and inexpensively deal with it. As Mr. Burke, director of Media Relations for AttorneyOne.com, added, "What all this information really illustrates is that threat of severe Fireplace Burn remains. For that reason, our focus should squarely fall on getting the word out and assisting people in finding the right legal assistance."
On June 2nd, 2011, a federal judge in Oakland, California, approved a class action settlement [case no. 4:08-cv-00836-CW (JCS)] requiring Lennox International, a top fireplace maker, to provide safety protective screens to more than 500,000 owners of its Lennox and Superior brand gas fireplaces.
AttorneyOne.com has further information on gas Fireplace Burn lawsuits including how to get in contact with legal counsel.
Headquartered in San Diego, CA Attorney One was founded in 2004 and is not a law firm. They offer a nationwide legal service which helps consumers find the best representation for their legal needs. You can learn more about Fireplace Burn at our website. You can also find us on Facebook at http://www.facebook.com/AttorneyOne. Checkout earlier news from us at http://www.prweb.com/releases/2012/5/prweb9547552.htm.