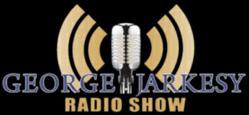 With less than $2 billion in revenue, Morales and Dr. K agree that...we are seeing deceleration of the company.
Houston, TX (PRWEB) May 30, 2012
The George Jarkesy Show welcomes Gil Morales and Dr. Chris Kacher financial analysts and authors of "Trade Like an O'Neil Desciple: How We Made 18,000% in the Stock Market" to discuss the recent Facebook IPO. Jarkesy began by asking the duo their approach towards buying and selling stock. They replied with an explanation of their "techno-fundamental approach" with fundamental meaning what leads them to stocks they're "interested in" and techno meaning when the stock are bought and "how they're handled." Jarkesy inquired if it was too early to have technical in Facebook to which Morales and Dr. K replied that Facebook shows a similar trend to eBay when they first became public.
Jarkesy pointed out that media and politics has put "pressure on the deal" and that "Facebook was so much more than an IPO" but that it was a "statement that America was back." Morales and Dr. K replied that "there's a lot of hope out there" but with a "food scare and job scare" there was much "hope that an IPO such as Facebook would so call 'rescue' the situation" but despite that hope "there are [still] not good." With less than $2 billion in revenue, Morales and Dr. K agree that the stock is "wildly overpriced" and that we are "seeing deceleration" of the company. The duo also stated that regarding the value of the company's stock, it's going to be "a long time for this thing to set up if it's ever going higher."
The discussion then led the group to talk about the possible revenue avenues for Facebook in the future. Morales and Dr. K listed two key ways that they believe Facebook should utilize to maximize revenues. The first of these is the use of the 'like' button by companies; Facebook receives revenue from major companies based on the amount of 'likes' they receive. Secondly, the duo believes that Facebook should charge a company to use of people's Facebook account information to sign up for their own services. Jarkesy then commented that he would be "waiting by [his] red phone" for Dr. Kacher and Gil Morales to tell him when Facebook would be a smart stock to invest in as the two would not disclose their advice about buying the stock.
To find out what Dr. K and Morales say about the future of Apple and to listen to the full segment please visit the website.
Authors and financial analysts Gil Morales and Dr. Chris Kacher are contributors to The George Jarkesy Show. To see some of the articles they have written or for more information on their investment strategies please visit the contributor website.
About Jarkesy & Company
George Jarkesy is a money manager and professional investor, respected financial and corporate adviser, and radio host of the nationally syndicated 'The George Jarkesy Show'. He is a frequent market commentator and guest on FOX Business News, FOX & Friends, and CNBC. George started his career in the financial services industry with a New York Stock Exchange member. George also serves on the Finance Committee of the Republican National Committee (RNC) and is an active member of the National Investment Banking Association, The Jarkesy Foundation, Helping A Hero, and Chairman of The National Eagles and Angels Association
About Facebook
Founded in February 2004, Facebook is a social utility that helps people communicate more efficiently with their friends, family and coworkers. The company develops technologies that facilitate the sharing of information through the social graph, the digital mapping of people's real-world social connections. Anyone can sign up for Facebook and interact with the people they know in a trusted environment. Facebook is a part of millions of people's lives all around the world. Facebook is a privately-held company and is headquartered in Palo Alto, CA.