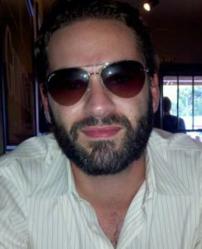 My main focus is building our web development team and encouraging growth and innovation.
(PRWEB) May 30, 2012
Horton Group has decided to make a change to their production team by promoting web developer Matt Smith to Development Manager. With this move the web development company is hoping their team of developers will have the ability to take on more projects and function at higher levels of efficiency. Smith will be responsible for coordinating communication between developers & directors, implementing development standards, managing high profile web development projects and conducting training for new web team members.
Horton Group develops and designs websites for businesses and organizations from a variety of industries and backgrounds. When creating websites they implement some of the most innovative and user-friendly tools in web development. The majority of their websites are created on the Drupal platform, which gives clients full access to managing all of their content ranging from text to video. Before the website is handed over to the client, Horton's team of web developers act as the architects behind the scenes, incorporating whatever functionality is necessary to make the new website a valuable resource.
Andy Hartley, Horton Group operation manager had this to say about Smith's promotion, "While at Horton, Matt has showcased his passion to learn, willingness to step up and ability to create solutions for our clients. We have full confidence that he will over-exceed our expectations of this role."
As the head developer, Smith will provide guidance and input for each website Horton Group constructs. "My main focus is building our web development team and encouraging growth and innovation," stated Smith. "We have a great staff of developers who all work well with each other. This new position allows me to find ways each individual's specific skill set can be used to add even more value to the team as a whole."
For more than 15 years Horton Group has been developing and designing websites for companies and organizations in and around the Middle Tennessee area. Their professional team of developers are experienced in a multitude of development platforms and programming languages. At Horton Group they build websites that are capable of achieving a wide range of goals including: marketing, advertising, ecommerce, special event promotion and artist & musician profiles.
For more information on Horton Group web development and other services contact them at, 615-292-8642 or email info(at)hortongroup(dot)com.