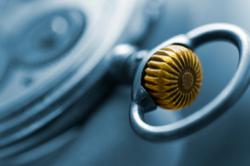 "We've listened to the concerns of the HFT market in needing to drive down cost"
(PRWEB UK) 30 May 2012
Abide Financial (Abide), an Approved Reporting Mechanism (ARM), launches a Transaction Reporting service designed to meet the requirements of High-frequency Traders (HFT), needing a high level of service from their ARM, with a paired down price to support their business model.
Understanding the speed and frequency in which an HFT firm trades in and out of positions, and the tiny margins associated with each of these trades, led Abide to focus on a particular service construct and adapt their pricing model to more closely match the needs of the HFT client for Transaction Reporting.
Chris Bates, founder of Abide commented: "We can make significant savings for clients who are primarily transacting high volumes of exchange-traded products, such as ordinary shares or index futures and options. We combine a high level of proactive service management to monitor and support clients in fixing exceptions, advise on best HFT reporting practice, whilst taking a scalpel to the cost of Transaction Reporting"
"We have listened to the concerns of this particular segment of the market in needing to drive down cost, as margins are generally squeezed with the HFT business model maturing, and new firms entering the market in many geographies", added Bates.
Abide has stripped out service components not applicable to HFT's, but retained elements that still add value. Specifically, Abide still accepts raw data from any system, removing the need for client derived extraction software and report preparation processes, offers a completely tailored and managed report and reconciliation process, and offers a bureau advisory service to answer any Transaction Reporting questions clients may have, all included as standard.
About Abide Financial
Abide Financial provides a functionally rich Transaction Reporting platform, delivered via a fully managed service, combined with an advisory capability to help clients navigate the Transaction Reporting regime more effectively.
They are approved by the FSA for reporting ISIN, OTC and Aii transactions and are continuing to build their client base.
For enquiries please contact info(at)abide-financial.com or call 0207 6644340.