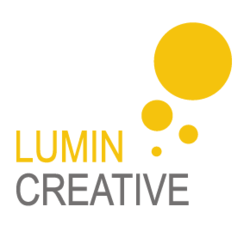 BARCELONA, Spain (PRWEB) May 30, 2012
Lumin Creative introduced a new feature on their Q&A Platform, Lumin Answers, giving online retailers the opportunity to integrate Q&A content directly into their product details page. The new functionality allows e-commerce sites to lower shopping cart abandon rates as well as draw new potential customers from search engines.
Lumin Answers is a user generated question and answer platform, allowing companies to add a Q&A community seamlessly to their site. After a company has added their Q&A community, their visitors are able to ask questions on the site where the company's staff, product-evangelists, and knowledgeable customers are able to respond with answers to those questions. Lumin Answers powers the Q&A for many leading websites, including the popular car buying guide Edmunds.com through their Edmunds' Answers platform.
Lumin Answers' new e-commerce Q&A software feature allows potential buyers to ask questions and view the highest-quality answers submitted by sales staff as well as knowledgeable product-evangelists, all without ever leaving the product page. With Lumin Answer's question recognition technology, the system recognizes if a question has been asked previously and makes a qualified answer available immediately. This quick response satisfies the customer's pre-sales questions, allowing companies to increase their conversion rates. Questions that haven't been asked previously are submitted to the community which notifies qualified sales representatives and customers who can assist with a helpful answer. This ongoing process satisfies each customer and makes sure future customers with similar inquiries are quickly and effectively served.
The Q&A community also allows retailers to draw new customers through new search engine traffic. Each new question creates a new page which is extensively optimized for search. As customers are searching for information about similar products through search engines, these pages perform very well in search results and draw a consistent and growing stream of traffic back to a company's website. This provides more exposure to a product and increased sales.
"With the new E-Commerce Q&A features, we help companies convert potential buyers into new customers with effective answers from both sales staff as well as product evangelists. Customers to get the best possible answers and experiences from the most knowledgeable sources, both through search results and right on the product page." says David Givoni, CTO at Lumin Creative.
As companies are looking for ways to increase sales, improve conversion rates, and provide a positive sales support experience, the newly supported e-commerce features on the Lumin Answers platform provides the opportunity to accomplish any of those goals by providing effective Q&A software for products.
About Lumin Creative
Lumin Answers allows site owners to add Q&A to their site, integrating seamlessly with their existing website and user base. Lumin Answers is a service provided by Lumin Creative, who has been offering knowledge exchange solutions to online communities since 2007. Lumin Creative also provides online solutions in the areas of ticket-based customer support and internal corporate collaboration.