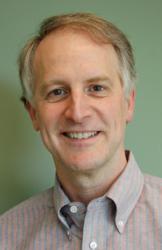 "We are excited to have Todd on our team," says Jerry Bush, UMC President & CEO. "He brings a breadth of experience that aligns well with, and complements our design-build capabilities."
Mukilteo, WA (PRWEB) May 31, 2012
University Mechanical Contractors, Inc. (UMC) recently hired Todd Bovey, P.E. as the company's engineering manager. With over 30 years of engineering experience in the design and construction industry, Bovey has been the Engineer of Record on numerous high-profile construction projects; Notably, Swedish Issaquah and Good Samaritan Patient Care Tower, both of which UMC was the mechanical contractor.
Prior to joining UMC, Bovey spent 10 years with CDi Engineers, where he was an associate and senior project manager. Before joining CDi, Bovey was the mechanical department manager for the local office of a large multi-discipline design firm. Bovey obtained his Bachelor of Science degree in architectural engineering from the University of Texas at Austin, and is a certified ASHRAE Healthcare Facility Design Professional (HFDP).
About University Mechanical Contractors, Inc.
University Mechanical Contractors, Inc. (UMC) is one of the largest and most experienced full-service mechanical contractors, and has operated continuously in the Puget Sound region of Washington since 1920. UMC has a great deal of success providing clients with unique mechanical approaches to difficult facility and building construction issues that can positively affect the bottom line. UMC offers a complete range of innovative solutions to protect and enhance the investment of a client's facility by reducing energy and operational costs, improving tenant and employee productivity, promoting a sustainable building environment and being accountable for the ongoing facility systems' performance. UMC's clients include some of the most demanding building environments in hospitals, bio-tech, laboratories, data centers, research centers, industrial waste water and manufacturing facilities.
###