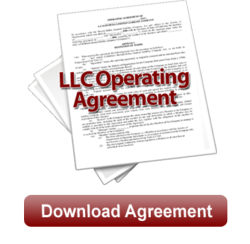 the LLC operating agreement is worthless unless it is customized. The challenge is that most people don't customize their LLC operating agreement either because they don't know how or no one told them they had
Provo, UT (PRWEB) May 30, 2012
Asset protection and estate planning attorney, Lee Phillips announced that he will be giving away a LLC Operating Agreement Template, which is critical piece when setting up a limited liability company.
Click here to get your free LLC Operating Agreement Template
Most individuals who start up a company have a few choices when beginning to structure a business. They can choose between setting up an LLC, a corporation, a limited partnership or a sole proprietorship. Each entity comes with different advantages and protection in order to help fill the needs of the new business owner.
The LLC is one of the most popular entities that individuals use when starting a businesses. However, it's also one of the most misunderstood. According to attorney Lee Phillips only one in twenty LLC's are ever set properly, and the one that is set up right usually doesn't provide the protection the business needs, because the owners don't maintain it.
Lee has a legal firm in Provo, UT that litigates business issues. He says, "We've been up against 103 LLC's and we've been able to pierce the corporate veil all 103 times. I don't say this to brag, I say this because no one ever teaches the business owners how to set up and maintain the LLC properly. They think they are protected until they are hit with a lawsuit. By then it's too late, and it's unfortunate. With a little education, the LLC would have protected them."
Lee has been educating audiences over the past 30 years, teaching them how to protect their assets and build their estate. One of the most important topics he trains on is setting up the LLC the right way. He has helped thousands set up an LLC, and one of the most important pieces to an LLC is the operating agreement. Lee has decided to provide his free LLC Operating Agreement Template to anyone setting up an LLC or who wants to compare against their existing operating agreement. He hopes that by doing so, more business owners will be protected.
He also made this warning, "the LLC operating agreement is worthless unless it is customized to address the issues the need to be covered. The challenge is that most people don't customize their LLC operating agreement either because they don't know how or no one told them they had to."
To get Lee's free LLC Operating Agreement Template to use or compare against and learn how to customize the Operating Agreement, click here.