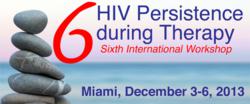 The Cure for HIV has Never been Closer
Toulon, Var, France (PRWEB) May 31, 2012
Professor Alain Lafeuillade, chair of the ISHEID meeting is quite happy of the discussions held from May 23 to May 24 in Marseilles. "We have catalyzed a chain reaction during this meeting," Professor Lafeuillade said. "Not only was the Berlin patient there, but also more than 1,000 scientists, with huge media coverage and a clear call for action."
Using the famous Steve Jobs motto: "We'll Make a Dent in the Universe," Professor Lafeuillade stated that this 2012 ISHEID edition definitely showed that "HIV cure will make a blip in the universe." A blip is, actually, a small peak in viremia during HIV infection, when it becomes detectable at a few dozens of copies/ml.
Even if the "Berlin patient," also known as Timothy Ray Brown, who now lives back in San Francisco, remains a unique case, "it has opened the path to a cure," Alain Lafeuillade said.
The next scientific steps to a cure are the International AIDS Conference in Washington next July and the 6th HIV Persistence Workshop in December 2013 in Miami: a strict selection of the more potent scientists in the world: http://www.informedhorizons.com/persistence2013/
That means that there remains one and a half years to find and collect basic and clinical data.
"The topic is really moving fast these days," Professor Lafeuillade concluded, "for the sake of our patients."