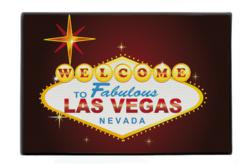 Pierre, SD (PRWEB) May 31, 2012
Spread across seven lucky pages, new Las Vegas themed designs now bring all of its gambling fever to VisionBedding's custom size area rugs, carpet rugs, and even round rugs.
Betting as always on constantly offering its customers new custom designs in themes that are close to their hearts, VisionBedding has expanded its already extensive galleries to include the roulette wheels and blackjack tables of Vegas casinos on custom rugs that can keep what happened in Las Vegas firmly underfoot.
Happy to custom size its art on area and round rugs, VisionBedding is able to give its customers these new Las Vegas themed rug designs in exactly the size they need as well as in popular standard dimensions, custom fitting one-armed bandits to hallways and spinning roulette wheels onto round rugs.
Owner and CEO of VisionBedding, Justin Poile sees the addition of Las Vegas designs as a winning throw of the dice. With designs that range from a black-and-white pile of poker chips, a blank joker and a curl of smoke to fruity dice flying across a background blur of pink and purple, Poile is confident he's been given a winning hand by his team of designers and customer demand for Las Vegas themed art.
The odds are good that demand will now increase, with these Las Vegas designs that offer VisionBedding's customers the lucky sevens and brightly lit billboards of Vegas on custom rugs to lay at their feet.
About: VisionBedding is an online bed and bath linen company specializing in custom photo linens. The company offers millions of designs for home decor, everything from window and shower curtains, to flooring, wall art, as well as adult to toddler bed linens. In addition the wall art can be custom sized. The company is also able to personalize any design with a customer's own text, logo and color.