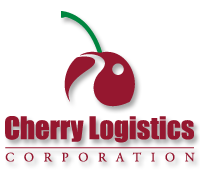 Her experience in the landscaping field, on both sides of the desk, will be a great asset to Cherry and to all of our customers.
North Aurora, IL (PRWEB) May 30, 2012
Cherry Logistics, which bundles and consolidates exterior and interior facility maintenance services, today announced the addition of landscape manager Laurin Czyzyk. Czyzyk will be responsible for developing and organizing the burgeoning landscaping division of Cherry Logistics, and brings with her a horticultural background in sustainable design and maintenance.
Prior to joining the Cherry team, Czyzyk served as an educator and horticulturist, and spent the last 3 years as Account Manager at Western DuPage Landscaping, where she was responsible for managing commercial landscape maintenance, organizing seasonal events and applications for each site, designing and managing the installation of four-season color displays, and monitoring the health of plant material to ensure ongoing insect and disease controls. Laurin Czyzyk attended Lander University in Greenwood, South Carolina. During her career, Czyzyk has also given lectures on sustainable landscape design/installation and site grading/drainage. With her former company, Czyzyk received awards for Excellence in Landscaping from the ILCA (Illinois Landscape Contractors Association) and from the City of Schaumburg for "Most Improved Landscaping" in the retail division.
"We are incredibly excited to have Laurin as a part of our team," says Ken Thorne, General Manager of Cherry Logistics. "Her experience in the landscaping field, on both sides of the desk, will be a great asset to Cherry and to all of our customers."
About Cherry Logistics
Cherry Logistics, Inc., headquartered in North Aurora, IL, was founded in 2003 as a snow removal service. Since that time the company has become a premier provider of consolidated facilities maintenance services including landscaping, lighting, emergency power, and HVAC, displaying proficiency in each category. Cherry Logistics specializes in offering facilities services for owners of multiple-location real estate. Specific services are offered to each client as needed, including snow removal, lot sweeping, landscaping, and window washing. The company is currently operating within 42 states.
Cherry Logistics prides itself on the fact its staff is comprised entirely of experts with years of experience within their respective field. This diverse team includes managers and executives with experience in retail management, facilities management, customer service, commercial real estate, construction, transportation, information technology, and meteorology. For more information about the company, visit http://www.cherrylogistics.com.