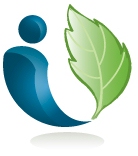 "We decided that seniors have earned the right to a free and unbiased consultation."
(PRWEB) May 30, 2012
Senior care consultations offer seniors and family members a chance to review and discuss the care alternatives available to them. LivingSenior.com recognized the main reason that seniors were not seeking some kind of consultation prior to transitioning into assisted living. In a recent discussion with James Connolly, Marketing Manager of LivingSenior, the move to a free consultation became clear.
"LivingSenior has strived to offer services that make the transition to assisted living, senior communities and full care communities easier. When we started asking families why they had not discussed the transition with a senior care consultant or advisor the answers were always cost and availability. When we did some research, we found that consultants were asking for prices that few seniors, especially those on a fixed budget, could pay. We also found that most of the consultants were offered through a senior community so the angle was to consult the potential resident on that community alone. We decided that seniors have earned the right to a free and unbiased consultation."
Free and unbiased consultations are exactly what seniors and the baby boomer generation will receive at LivingSenior.com. The consultations are offered through the LivingSenior websites Free Consultation page. Seniors or their family members fill out a small form and will be given immediate access to the full LivingSenior.com community. Live phone or Email correspondence consultations are being made available to seniors as well in order for LivingSenior to offer an all-inclusive informational experience.
LivingSenior.com currently offers a rapidly growing senior community listing, glossary, service provider list and blog featuring regularly updated articles and topics covering senior living communities. "This valuable information combined with free and unbiased consultations form an answer to the high consultation costs and availability issues that seniors are currently facing," says James Connolly.
For more information on senior consultations, senior living or financing senior care please visit LivingSenior.com.