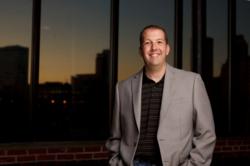 In the games of business and life be the Chess Player, not the Chess Piece!

-Nathan R Mitchell (MBA, CPC)
Tulsa, OK (PRWEB) May 30, 2012
Very few will dispute that it's pretty popular to be an Entrepreneur these days. Whether the increased interest is due to the uncertain economy or to the ever-growing number of success stories of young entrepreneurs who have seemingly achieved success overnight, it's no surprise that the world of entrepreneurship and free enterprise has reached "hip status!"
"More people are starting businesses than ever before," says business consultant Nathan R Mitchell of Clutch Consulting in Tulsa, OK. "Some are starting out of necessity; other's are starting simply because they desire to do their own thing. It's an exciting time."
The unfortunate thing is that small business success rates are not great. The Small Business Administration estimates that 50 percent of start-ups in the United States fail within the first five years, and only 20 percent make it past their fifth anniversary.
And that's why Nathan R Mitchell is officially announcing his 30-minute, complimentary coaching session offer, to aspiring entrepreneurs and new business owners.
"I have a strong desire to help as many people as I can be successful in the world of entrepreneurship," says Mitchell. "My 30-minute complimentary coaching session is designed to get new business owners thinking about the skill sets required to be a successful business owner long term."
Mitchell, in his Brian Tracy and James Malinchak endorsed book, "Give Me the Ball! Winning the Game of Entrepreneurship," identifies four common characteristics of successful entrepreneurs.
They include:
1) Having an intense passion for business
2) The ability to turn a solid idea into a viable, profitable business
3) Being customer-focused and designing the best products or services to meet the customer's needs
4) An unwillingness to give up
"There's obviously a lot more to it than just these four," says Mitchell, "but these four characteristics are central to long-term success. It's really all about perseverance, especially in the face of adversity."
For those aspiring entrepreneurs and new business owners who would like to take advantage of Nathan's complimentary, 30-Minute coaching session, all they have to do is visit the following link to request a slot on Mitchell's calendar.