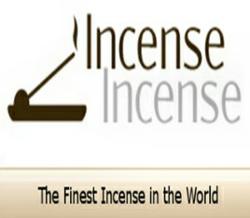 We are your source for the Finest Incense in the World.
Alpine, CAlifornia (PRWEB) May 31, 2012
Incense Incense (II), the source for the finest incense, resins and essential oils from all over the world, unveiled a newly revised website store. The site, Incense Incense is designed as a bold new representation of the company's personality and core values. The website contains new information about the company's latest products and services.
Expanding the website's product line to over 500 items, II features five additional types of Baleido high quality Japanese Incense products, an expansive selection of Tibetan Incense products and more aloeswood blend products from Shoyeido.
Maroma a Fair Trade Indian incense and Esteban Paris Japanese incense are two brand new product categories now available. Maroma has been a trendsetter in natural home fragrances nationally and internationally for over 30 years. Maroma incense is developed to create a feeling of well-being and inner balance. Their products are completely non-toxic and no tests are carried out on animals. For almost 30 years, all of Esteban scents and products have been developed and manufactured in the South of France. They offer a combination of escapism and well-being as well as reflect their superb expertise.
Roger Marlow, co-founder, said: "Incense Incense has grown steadily online since 2010. We are now embarking on an exciting journey of further expansion. The new site more accurately represents what we're all about — supplying the finest, most pure and natural products available, environmentally-friendly and supporting the cottage industry artisans and their families."
"We are in a competitive market. Customers rightly expect a good deal and personal service. At II, we know that our products are not only the very best available, but also that we listen to our customers. As a result, we will continue to refine our products to meet their needs now and in the future."
The new website also features cascading menus for easier navigation and a revised shopping cart for easier customer checkout.
Incense Incense, based in Alpine, California was founded in 2010. For more information please visit our Incense Shop.