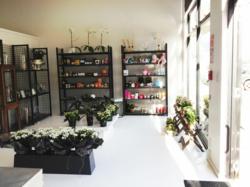 "I've always had a love affair with Queenstown."
(PRWEB) May 31, 2012
Wild Poppies co-owner, Kerry Bradburn, says of the expansion, "I've always had a love affair with Queenstown. It's one of the most stunning parts of the world, and Wild Poppies has always taken inspiration from the alpine scenery, especially in our wedding arrangements. We're looking forward to becoming a bigger part of the community."
Wild Poppies isn't completely new to the region. They've been working with Renaissance as a [Queenstown florist for the past six years, developing a broad range of gifts for the New Zealand market. "The relationship grew to the point where it made sense for Wild Poppies to have a presence here," Bradburn continued. Their revamped location will carry a full range of delicious Petal Cupcakes, chocolate cakes and ever-popular Wild Poppies luxury combo gifts, while also continuing to offer signature floral designs.
Bradburn isn't just looking forward to spending more time in the lovely Queenstown though, she can't wait to use her new location to deliver easier and faster throughout the South Island. She says, "We absolutely love our Auckland location, but have a hard time servicing the southern regions as well as we'd like. Now with our new store, we can do same-day delivery to places like Dunedin and Invercargill!"
The new Wild Poppies store opened on 14 May and the team are busy filling orders, preparing for next year's wedding season and renovating the shop.
Visit their new home, five mins from Queenstown Central, at Shop 8 159 Gorge Rd Queenstown and visit http://wildpoppies.co.nz to order gifts and flowers for every occasion.
Wildpoppies was founded in 1998 and has for over 16 years been in the business of selling New Zealand flowers and gifts, arranging over one million flowers. The staff has a passion for creating innovative and stunning gifts that come with 100% guaranteed no fuss returns.