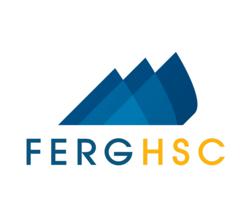 "I just want you to know how much I got out of tonight's webcast"
(PRWEB) May 30, 2012
The weekly live webcasts with FergHSC founder, Fergus Gardiner, who brings over 27 years of HSC teaching experience, discloses the keys to mastering a specific text or module from the HSC English curriculum. Hundreds of students in big cities and small towns tune in on their PCs or smartphones every Thursday night at 7pm to join the lesson and discussion on how to write a great essay. Previous webcasts are archived and can be accessed on fergHSC.com.au.
With the Trial Exams fast approaching, now is the time for students to get on board. FergHSC will be heading to the University of NSW to broadcast 15 of these hour-long webcasts during the July school holidays. Regional students can now join these live lessons in the comfort of their own home as part of their preparation for the upcoming Trial Exams.
Fergus shares his inspiration for the live webcasts - "I don't see why country kids should ever miss out. The technology is here - we knew it's just a matter of putting it to work. Now we want to stay at the forefront of this technology to ensure every student gets all the help and motivation they need in their very important HSC year."
A flood of emails arrived at the FergHSC office after the recent webcast on 'Hamlet'. Regional students are thrilled to have access to such a helpful service. One student commented, "I just want you to know how much I got out of tonight's webcast. Have you ever thought of doing your tutoring classes like this, so that country kids like me could access the same wealth of knowledge that city kids can? I sure would have loved this over the past year!"
HSC tuition and HSC essay marking is also now available online. Regional students no longer need to travel to access this critical resource. FergHSC has a team of qualified HSC teachers to guide students through HSC essays and exams. Practice exams, essay building and essay feedback are the tools used to support students right through to their final exams. Every last precious mark can make the difference when trying to gain entry into a chosen university course. With experience in HSC marking, the team at FergHSC share the secrets to squeezing those crucial extra marks from essays and exams. Best of all, the service is offered at a fraction of the cost of traditional face-to-face tuition sessions and it is available 24 hours, seven days a week.
Students in the Wagga Wagga area will be able to meet the FergHSC team at the upcoming Tertiary Awareness Day being held at the Pine Gully Road campus of Charles Sturt University. This year's event will be held on June 19th 2012 from 9am to 1pm.
For existing online members of the FergHSC website who live in the Wagga Wagga area Fergus will be running a live HSC English workshop on how to write a great creative writing piece for the upcoming Trial Exams. This workshop will be on Monday the 18th of June.
For more information, contact Jesse Gardiner on 612 9387 5411
FergHSC
Suite 23, Royal Arcade
175 Oxford St
Bondi Junction NSW 2022