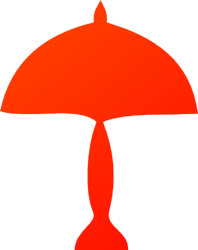 (PRWEB) May 30, 2012
May is National Remodeling Month and those on the hunt for the perfect accessories may find one new home lighting website offers just the ticket to a great new fashionable look with a few unique twists.
It seems to be all great news on the home front at last. New figures from the National Association of Realtors shows a 3.4% rise in existing home sales in addition to a 10.1% jump in the nation's median home price last month, the largest in 6 years. However, on top of the recent surge in home buying which is anticipated to continue throughout the summer season a record number of homeowners are also rolling up their sleeves to give their homes a makeover this year. Almost $165 billion was spent on home remodeling last year according to the Bureau of Economic Analysis, a figure which could easily be surpassed in 2012 with many Americans choosing to stay put and redecorate.
Whether finally getting around to redecorating, staging a home for sale or adding stylish touches to a new home, it is the accessories that make all the difference. Those on a budget know that accessories and lighting fixtures can often make the biggest impact and offer the best return while those who aren't constrained by finances won't want to spare a penny when it comes to dazzling guests with fabulous lamp and lighting choices.
Still, being able to brag about getting the best deal on the hottest home lighting designs is probably the coolest part about showing them off.
Suitable Lamps, a new home lighting website offers plenty of home lighting design ideas and tips as well as advertising 10-40% discounts on some of the most stylish finishes, including an incredibly attractive selection of unique table lamps.
Visitors to the new lighting website will discover a large selection of floor lamps, ceiling fixtures, decorative wall sconce s and stained glass table lamps. Prices range from under $100 to $2,000 for the really discerning homeowner.
However, what's different about this lighting portal are the unique social and charity elements which have been incorporated. Shoppers can receive up to $100 in discounts off of purchases for referring friends. However, what will make it a new favorite home improvement and interior design mecca is that the site is giving back 20% of sales on selected lamps to charity organizations including UNICEF, the Global Hunger Project, Bread for the World and Human Rights First and even allows site visitors to vote for their favorite charities.
Anyone buying a new home, rehabbing properties or just sprucing up for entertaining during the summer can take a look at the stunning range of lamps and lighting fixtures available at suitablelamps.com and will enjoy exploring the blog for more design ideas and tips.