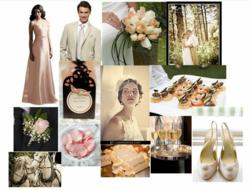 offers wedding party fashion from bridesmaid and wedding dresses to flower girl dresses and men's tuxedos
(PRWEB) May 30, 2012
Bridesmaid.com, which is owned and operated by The Dessy Group and under the editorial direction of Carey Gordon, The Dessy Group's Social Media Director, is a complete resource for brides and bridesmaids-to-be.
The new site offers wedding party fashion from bridesmaid and wedding dresses to flowergirl dresses and men's tuxedos. There is also a large selection of wedding party accessories to outfit an entire bridal party including jewelry, shoes, clutches and more. Style guides for bridesmaids and a humorous yet informative video that guides bridesmaids in their role and gives a history lesson is available for download and viewing.
Along with wedding party fashion and accessories, Bridesmaid.com offers a blog which is updated daily. It is filled with gorgeous wedding inspiration, wedding DIY ideas and general tips and advice for today's modern bridesmaid and bride.
The Dessy Group was originally known as A & M Rosenthal, established 1939.
Founder Margot Rosenthal is credited with the veil and attendants headpieces in this Modern Bride photo at the Plaza Hotel NYC 1949. In the 1950's, her daughter Ronnie and Ronnie's husband Andrew took over the business and added bridesmaid dresses to the Dessy lines.
Now known as The Dessy Group, the business continues as a leading manufacturer of bridesmaid dresses, social occasion, flowergirls and destination wedding gowns under the labels Dessy Collection, After Six, Alfred Sung and After Six Wedding Dresses.
Alfred Sung is a Canadian fashion designer, producing apparel and perfume for men and women. He is a minimalist who emanated qualities of simplicity, ease, sophistication and classicism.
After Six has remained the largest men's formalwear manufacturer from its inception through today. It all began at the turn of the last century when men going formal wore tails and wing collars. Fast-forward to today and the elegant black tuxedo still sends a message of personal style.
Following the success of the Lela Rose wedding collection, and the much talked about dress designs Lela Rose created for Jenna Bush's "house party", it seemed only natural that the Lela Rose Bridesmaid collection would follow.