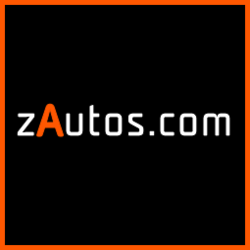 The zAutos Car Buying Guide takes the guesswork out of the car-buying process
Irvine, Calif (PRWEB) May 30, 2012
Since vehicle ownership is the second largest expense for the majority of today's consumers, it is critical to pick a car with money in mind. The zAutos Car Buying Guide helps consumers decide how to find a car that fits their finances. The guide details the financial pros and cons of buying or leasing and explores the decision of new vs. used cars.
Even if consumers have already made a decision, they are often at a loss as to how to negotiate the best price at a dealership, find vehicle financing, or maximize their old car's trade-in value. The zAutos Car Buying Guide details all the key topics to bring up at the negotiation table. Along with offering advice on how to close the deal, the Car Buying Guide also offers strategic tips on the best times to buy and how to lower long-term vehicle ownership costs.
The zAutos Car Buying Guide takes the guesswork out of the car-buying process, arming consumers with the essential knowledge they need to make the smartest choice on their next vehicle. Check out zAutos.com to view the Car Buying Guide and a variety of other tools designed to help car shoppers decide on a new vehicle.
zAutos.com offers over 4,000 instructional car videos and 10,000 vehicle eBrochures to help consumers in their search for a car. Visitors to the site can customize their own vehicles with the new Build a Car application or search for over one million pre-owned cars for sale with the used car search tool. The website also follows the latest auto news that affects consumers. The newest feature on zAutos.com is the Car Concierge, which matches consumers with their potential new car based on a list of individual preferences. Whether searching for a new vehicle or catching up on the latest developments in the automotive industry, zAutos is a consumer's go-to resource for auto information on the web.