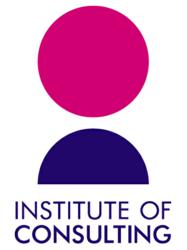 Employers are looking for candidates with an edge and having a professional qualification could open doors for them.
(PRWEB UK) 31 May 2012
Students and post graduates at Leeds Metropolitan University can now undertake a professional management consulting qualification through the Institute of Consulting (IC) which could boost their employability and chances of job success.
Leeds Metropolitan University is one of a handful of UK universities working with the IC to offer students in its Business School studying undertaking business, business management and marketing degrees the chance to work towards a 'Certificate in Management Consulting Essentials' and gain an extra qualification on top of their degree. Launched as a pilot programme last year, the business school saw a quarter of its 800 students sign up. The Business School also offers the IC's Diploma in Management Consulting as part of its MBA course.
The Certificate in Management Consulting Essentials provides an introduction to management consultancy. It is a skills-based qualification and is taught using a variety of teaching methodologies, including; lectures, workshops, role play, presentations and sitting written and verbal tasks. Students are able to submit some of their existing degree work towards the qualification.
This qualification helps students learn about:

The consultancy role
The consultancy relationship
The client relationship
Communication for consultants
Effective project delivery
Structured knowledge, research and analysis
Ian Maude, a business consultant at Leeds Metropolitan University commented, "The University is delighted to partner with the Institute of Consulting to offer this award. We saw a high take up of the pilot scheme and we received great feedback from students who took the course last year. We anticipate even more students will sign up this year and are looking at opportunities to include the award in courses outside the Business School.
"This course not only provides a solid introduction to management consulting, it will broaden the students' business knowledge and crucially, could increase their employability in this very difficult job market."
Nick Beech, Principal Lecturer at Leeds Metropolitan University added, "Academic qualifications help to demonstrate knowledge; with the Institute of Consulting's consultancy qualifications, students can demonstrate the ability to apply that knowledge in a business context."
Stella Bowdell, Head of the Institute of Consulting comments, "Graduate unemployment is at a historic high; with around one in five graduates out of work and many failing to find work six months or more after leaving university. Employers are looking for candidates with an edge and having a professional qualification could open doors for them. We are delighted to work with Leeds Metropolitan University to offer this award to students and are already seeing other universities following its lead."
PR agency Media contacts:
Kathryn Hughes, kathryn (at) vitispr (dot) com 0208 547 4022 | 07801 823 839
Jaspal Sahota, jas (at) vitispr (dot) com 0121 242 8048 Vitis PR
About the Institute of Consulting

The Institute of Consulting (IC) is the professional body for consultants and advisers in the UK, representing over 5,500 members
IC offers members a comprehensive range of practical products and services including online resources, the National Consultants' Register and the Consultancy Jobs Board.
It is the only organisation in the UK who is able to award the Certified Management Consultant and is accredited to do so by the International Council; of Management Consultants.