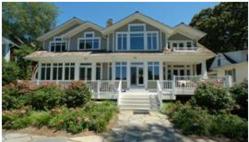 Home swapping saves travelers an average of £2000 per holiday, allowing them to spend more time enjoying themselves and less time worrying about finances
(PRWEB) May 31, 2012
Home swapping holidays are revolutionizing the way people travel all over the world. With thousands of homes, all shapes and sizes in over 80 countries, Love Home Swap members can save themselves thousands. Whether holidaymakers are hoping to escape on a long weekend to the English coast, have their heart set on soaking up the sun somewhere more tropical, or even if they fancy a week in the wilderness, there are plenty of fabulous homes available to exchange.
Home swapping is a flexible way to allow singles, couples and families to save money on accommodation without compromising standards, simply by swapping their humble home with someone else. With the launch of Love Home Swap's new 'Late Availability' feature, it's now even easier to find other members who are looking to swap at short notice. Hundreds of fantastic homes – from Santa Monica to Shoreditch, Provence to Phuket and many more must-visit locations – have already registered their short notice availability.
Debbie Wosskow, Founder of Love Home Swap says that holiday home exchange is a great way to holiday without breaking the bank, "Home swapping saves travelers an average of £2000 per holiday, allowing them to spend more time enjoying themselves and less time worrying about finances."
According to Debbie, the beauty of home swapping is that there are no set rules. "All you need to do is jump online to list your home and check out the properties that fit your destination and accommodation needs.
You can liaise directly with the property owner to organize a swap, and likewise, you'll be contacted by other people who want to swap with you. Before you know it you'll be on your way to your dream destination with credit card intact!"
Debbie Wosskow offers the following tips on how members of Love Home Swap can make their home exchange a successful one:
1. Spend time making the listing look lovely: Think online dating as a comparison! Add lots of lovely photos and sell the benefits of the property.
2. Communication is key: Members can sometimes exchange up to 10 or 20 messages via the site to confirm a home swap vacation. A phone or Skype call is also recommended, as it can definitely helps swappers to get to know each other and the properties involved. The Love Home Swap site contains a formal agreement form to protect members should they wish to use this.
3. Inform the insurance company: Before swapping, members need to make sure they inform their home insurance company of the upcoming house swap. Most companies prefer for people to be staying in a home, rather than it being left empty, but in some cass extra cover may be required.
4. Be thoughtful: Being a good host is key to the success of the Love Home Swap community. Ensure the home is tidy before a swap partner arrives and that the home is stocked up on basics such as nice kitchen staples and clean linen.
5. Be sensible: Property owners should Lock away any precious items before the swap. That said, home swapping requires mutual trust so owners shouldn't be afraid to leave their home to others.
Love Home Swap offers a four week trial, after which membership costs £99 per year for an unlimited number of home swaps. There are swap properties listed in a plethora of inspiring holiday destinations, including home swap in the USA Venice, Barcelona, Tuscany, Southern France, Hawaii, California, and closer to home in London, Kent, Cornwall and Oxford to name just a few. For more information, interested holiday makers can visit the Love Home Swap site direct or visit the Love Home Swap Facebook app.