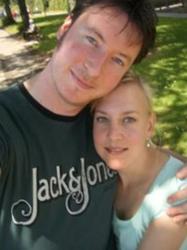 With nearly a decade of investment experience and $750 million invested, Caplice Partners is not only committed to the Cleantech sector but we are confident of its increasing importance and growth
Sydney, AU (PRWEB) May 30, 2012
Global, Clean-tech investment fund, Caplice Partners LP, announced today that founder and MANAGING DIRECTOR, David Caplice, will participate at the Clean and Green Investment Forum in Sydney, 4 June.
"Our company has invested $750 million and has over a decade of investment experience," David says.
"Caplice Partners is committed to the Clean-tech sector, its increasing importance and growth."
David will join a panel of distinguished investment professionals to discuss trends and key developments in private equity funding for Clean-tech companies.
"One of the more interesting questions in Clean-tech private equity today, involves the basis on which funds evaluate Clean-tech companies particularly with respect to which technologies will perform best given the current market environment," says the Managing Director.
"I look forward to discussing with my peers the various outlooks on how market dynamics and incentives may affect today's evaluation models."
The Clean and Green Investment Forum is an annual event produced by Opal Financial Group of Sydney.
It will be held at the Hilton Sydney on 4 June, 2012.
Caplice Partners LP is an international, private, cleantech investment fund with investment professionals on three continents. The firm's investments have provided cleantech companies across the globe with the necessary capital to make their businesses thrive. Additionally Caplice has provided its investment companies with marketing and branding expertise, introduction to follow on capital, advice on capital markets, and the ability to go public and to scale substantially. Since its founding in 2002, Caplice Partners has made over $750 million in investments across several industries. The firm's portfolio is balanced between the U.S. and China. Its cleantech investments with companies are focused on alternative energy systems, as well as in other industries such as recycling and energy efficiency. For more information, go to https://plus.google.com/u/0/103582486028220701990#103582486028220701990/about/p/pub
Media enquiries:
Emanuel Krassenstein
New Corp Associates
+61.467601200