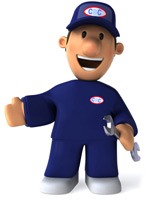 "We are very excited to be working with Eversure Insurance"
(PRWEB UK) 31 May 2012
MyFinance.com Ltd's popular European Breakdown Cover website CompareBreakdownCover.co.uk is now able to offer an even greater selection of policies.
With Eversure Insurance joining the panel of breakdown cover providers, there is now a choice of up to four different breakdown cover providers, with each offering a range of cover depending on the trip requirements.
As summer seems to have finally reached the UK, the nicer weather and upcoming bank holiday weekends have heralded a general rise in breakdown cover sales as people prepare themselves for short trips abroad. With a single day's cover costing just over a fiver, it's understandable that people would want to have the extra protection in place, even if they are just popping over to Calais for the afternoon to pick up some duty free.
The website offers both single trip and annual cover options. Single trip cover is designed for those on a short, one time journey. This might be a weekend break to Paris, or a 2 month drive around Europe. There is usually an annual cover option available, based on a maximum duration per trip, and for those who travel regularly or who require a UK only or UK and European combined cover, this can work out to be excellent value.
An important part of the Eversure Insurance cover, and the other European Breakdown Cover providers available on the website, is repatriation. This means that in the worst case scenario of a car breaking down and not being able to be repaired, there is no chance of being abandoned in Europe and having to walk home.
Jon Rebuck of MyFinance.com Ltd said: "We are very excited to be working with Eversure Insurance, we believe they will be a great addition to our panel of providers."
The CompareBreakdownCover website also offers a selection of articles, giving helpful advice on a range of breakdown related subjects. For example, "Always check your vehicle before a long journey. If you are planning on travelling abroad to Europe then this is especially important. Make sure to perform all the usual safety checks, oil, water, tyres, fuel, and make sure everything is in good working order. This will help to reduce any chances of a breakdown, or flag up any potential problems that could arise during your trip."
There is also a list of useful telephone numbers, for ferry companies, Euro tunnel, and others that could be easily printed and carried with the policy documents. They even have a printable list of basic phrases translated into various European languages, such as 'Nous avons en panne d'essence!' which is French for 'We've run out of petrol!' These could be very useful.
One final useful article of note is their list of minimum legal requirements for European countries. It shows the mandatory items that must be kept in the vehicle by law, which can vary considerably from that of the UK. For example, French law dictates that a warning triangle and a reflective jacket are to be carried, and as this is not the case in the UK it may lead to these items being forgotten when planning a trip.
For more information visit http://www.comparebreakdowncover.co.uk