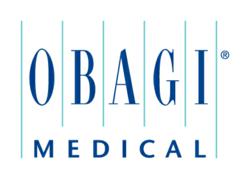 The best thing with these skin care products is that they actually work!
London, UK (PRWEB UK) 30 May 2012
Obagi Medical Products Inc have this month reported that net sales throughout the first quarter of 2012 rose by 16% to $30.8 million from $26.5 million in the same period of 2011. This increase in sales cements the company's status as an industry leader in aesthetic skin care products. Skin Station has responded to this and how they feel the product growth has been felt in the UK market.
Al Hummel, Obagi's Company President and CEO has stated his thoughts on the impressive sales in the first quarter, saying "I am pleased with this quarter's performance, and I was especially happy to see our growth spread across all products and geographies. Beyond the financial performance achieved during the quarter, we also made great progress toward implementation of our plans to establish a web-based marketing and fulfilment operation and to create a nationwide online pharmacy to support it. We are confident that these programs and our other strategic initiatives will continue to drive strong revenue growth over the intermediate and long terms. While our new strategic initiatives are vital to the Company's future, we remain dedicated to maintaining our category leadership through investment in research and development and quality assurance. High performance in these important areas is required if we are to meet our goals of creating an even stronger brand and generating significantly greater growth."
The UK in particular has seen a significant increase in popularity in the Obagi range of products in the first quarter of 2012, and leading retailer, Skin Station, has spoken out about the skin care products offered by the brand and why they feel their sudden popularity has come about, despite it becoming necessary to conduct a medical consultation prior to making a sale.
Christine Curran of Skin Station has stated, "The specialist team at Skin Station collectively has over 60 years experience in the dermatological industry and Obagi products are one of our best finds in recent years. The beauty of the range is that there are products to treat a whole host of skin problems as well as preventing underlying problems from occurring. Those products such as Obagi Nu-Derm stimulate the cells so that they begin the repair process themselves. Obagi really does product remarkable results when compared with other similar products and our team are always on hand to provide assistance in selecting the most suitable treatment for your individual needs."
In addition, Christine spoke out about other recent additions to their product lines, stating that, "As well as the introduction of the entire Obagi range, we are proud to have introduced both ZO Skincare and Latisse RX in recent months to expand our product lines. ZO achieves brilliant results as the product penetrates the skin deeper than the surface which is what most skin care products target and Latisse is the first FDA-Approved treatment for inadequate eyelash growth. The best thing with these products is that they actually work, as opposed to others available which have very little effect."
"The fact that many of these treatments are now prescription-only hasn't been an issue to us here at Skin Station. By carrying out an over-the-phone consultation with all of our customers means that we can ensure each and every one of them receives the products which are most suitable for their needs. This also means that we build up relationships with everyone who shops at Skin Station and are able to offer our advice and assistance alongside each and every sale."
For more information on Obagi and the other products discussed, please visit http://www.skinstation.co.uk