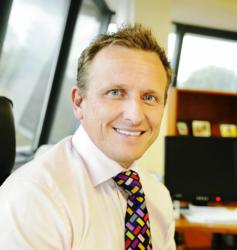 This service will strengthen our payment software and ensure that people's bank details are safer than ever
(PRWEB UK) 30 May 2012
Fraud has always been an on-going issue throughout the UK spanning over many market sectors. The insurance industry is one of the most affected, costing insurers and their policyholders approximately £2 billion a year. With this in mind, Autonet Insurance who work closely with CDL, a market leader in software solutions for insurance firms, has begun to use a new encryption code that has been built into the company's 'back end' software to enhance security measures when data is transmitted between the broker's CDL payment system, to their account at the Royal Bank of Scotland.
Autonet Insurance, who use CDL's quoting software, has launched this new service from the software solution company called STunnel. CDL are currently distributing the service to all of their World Pay customers – the system used to take payments, in order to assist with PCI DSS compliance, a regulatory board which ensures all companies are compliant with regards to payment transactions.
STunnel is a service that adds an additional layer of data encryption to payment traffic that is sent between externally hosted servers and CDL's payment services. The new layer of encryption will be implemented into the existing software and strengthen the security payment transaction process. Staff at Autonet Insurance will not see any difference to the existing software they use to take payments as STunnel will be built into the 'back end' of the programme, meaning additional training will not be required.
Managing Director of Autonet Insurance, Ian Donaldson commented: "As a company we do everything we can in our power to eradicate the issue of fraud. It costs both our business and our customers £1000's and so launching this new service from CDL is a step in the right direction. This service will strengthen our payment software and ensure that people's bank details are safer than ever."