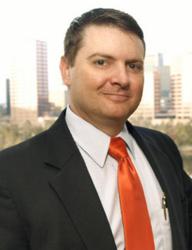 We make it a habit to support events that promote our local business and economy.
Hartford, CT (PRWEB) May 31, 2012
On June 7, 2012 ForeSite's President, Michael Giuffrida is moderating a panel at the CT Business Expo; "Business Networking: A Conversation with the Experts".
The workshop features experts who will share tips on effective networking. Key points include: being memorable: 30 second introductions, how to make and keep new contacts, and how to get focused. The panel consists of Tara Gilvar from B.I.G., Michael Bryce from Aurora Group, and John Chapin from Complete Selling Inc. This seminar is part of the Sales Track and will take place from 11:30am to 12:15 pm.
Giuffrida will also be a featured guest on WDRC radio, from a live broadcast on the day of the event.
The CT Business Expo is an annual, day-long event produced by the Hartford Business Journal, which includes free educational seminars and networking at Connecticut Convention Center.
"The continual education of local businesses is vital in today's business world, which moves and changes at such a rapid pace," Giuffrida said. "We make it a habit to support events that promote our local businesses and economy."
Since 1997, ForeSite has been designing and developing standout Web Sites and providing insightful IT support to its clients. Serving clients in the Hartford, CT and Worcester, MA areas, ForeSite offers practical, tailored and creative solutions that fit a wide range of business needs. In 2011 ForeSite was named one of Inc. 5000's fastest growing, privately held companies. For further information, call 1-866-464-7483 or visit ForeSiteTech.com