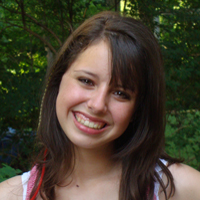 I would love to see kids all over the world develop more confidence and be able to achieve all their dreams.
(PRWEB) May 31, 2012
Empowering Innovations LLC' s is one of eight companies chosen to be part of the new Cincinnati-based Innov8 for Health Startup Accelerator program. This 12-week program of concentrated mentoring, business planning and startup funding is modeled after the most successful business accelerators in the country. Innov8 provides critical resources for start-up companies, including $20,000 in seed funding and access to other resources. Empowering Innovations offers an online system called MyFear Zapper, which helps children build confidence by teaching them how to face and overcome fears and any scary situation.
Andrea Brady, President of Empowering Innovations, feels this will help jump start the system: "We launched last fall, and we are working on reaching various facets of the market," Brady explains. "Innov8 will help prepare us by providing the resources we need to expand our efforts."
Patent-pending MyFear Zapper was invented by Brady's daughter, Natalie, when she was nine. "I wanted to find a way to help my friends and myself overcome fear," says Natalie, who has invented several products and had her first product, the Booster Buddy, sold nationally in Target, Sears, Babies R Us, Toys R Us, and Kmart stores when she was just four. "I thought about techniques that help me feel more confident when I'm afraid, and then I came up with a way to turn them into an interactive game."
Now 14, Natalie is seeing her dream become reality. MyFear Zapper was first tested as a prototype computer program. Families across the country used it and reported on their children's fears and confidence levels. "The results were astounding," says Brady. "For children who had their fear 18 months or less, 90% of them saw a significant reduction. These were fears that were sometimes paralyzing kids – one boy couldn't enter a room if he even suspected a bug was in it; another girl had been afraid to sleep without the lights on for over a year."
But after using the system just three times, kids were finding relief from fear and developing confidence. Brady explains, "The program teaches your mind is more powerful than your fear, which provides a tremendous sense of confidence in yourself. Best of all, it lasts – a child may use it today, but he'll have the confidence and know the techniques to address fears today, next year, and in 20 years."
The system came to life based on Natalie's concept, but other children have been involved along the way. The initial prototype was built by Derek Loftis, then a 16-year-old student in Virginia. Much of the copy in the website program was written either by Natalie or by Caleb Sund, who was then in 6th grade and is now an upcoming eighth grader. And the mascot cats, Courageous Cate and Bold Bill (named by Caleb), were drawn by Megan Hsu, one of Natalie's best friends.
Currently, in addition to families who have children with normal childhood fears, Child Focus, Inc., a Head Start provider, is using the program in therapy and applications are being explored with children with Autistic Spectrum Disorder and Obsessive-Compulsive Disorder. "Because of how it's created," Brady explains, "it has many different applications. It can work for any type of fear, and at many different levels. It's very flexible and powerful."
Natalie says. "It's really exciting to see something you thought of come to life. Even more exciting is knowing how much it can help people. I would love to see kids all over the world develop more confidence and be able to achieve all their dreams."
MyFear Zapper is found at http://www.myfearzapper.com. It's available as a subscription and features the interactive program plus interactive, animated games.