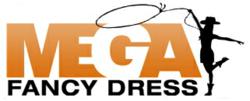 (PRWEB UK) 30 May 2012
It is not just the Queen getting ready for the long weekend. Many streets have been granted a license to be closed off to allow for an abundance of community Diamond Jubilee street parties. It is also predicted that thousands of people will attend the events in London in order to soak up the atmosphere, put on their Union Jack costumes and wave the British flag. Events include: the Concert at Buckingham Palace, which is being broadcast on big screens in Hyde Park, St. James's Park and The Mall; the river pageant; and a carriage procession with members of the Royal Family that will culminate in a RAF fly over and the hotly anticipated balcony stand. Thousands are expected to flock to the streets of London in order to catch a glimpse of the Queen and the golden couple Prince William and Kate Middleton.
Owing to the celebratory nature of the event it has become traditional amongst the British public to get out the Union Jack flags, bunting and anything red, white and blue and put on a village fete or garden party. Mega Fancy Dress has noticed people gearing up to the events for weeks now and the Director of the company said:
"It has been exciting for our business to be able to stock and supply new British themed products and a range of union jack themed fancy dress, from Glitter dresses, to wearable flags and union jack afro wigs. We were astounded when two weeks ago our Union Jack Suit had sold out completely, which just shows you how keen consumers are in the UK to celebrate and spend money on the Queen's Diamond Jubilee. It has been a real boost for us as a fancy dress company and we are just hoping stocks last through until the olympic games.
"We have been selling out fast on many Best of British fancy dress costumes, but have still been joining in on the fun, running competitions on Facebook and Twitter so that our loyal fans can be in with a chance to win a British themed prize before the long weekend."
With the huge success of the Royal Wedding last year, and the Diamond Jubilee look set to dazzle as brightly in 2012, let's hope the buzz for Britain can remain and keep the economy afloat through the olympics and beyond!