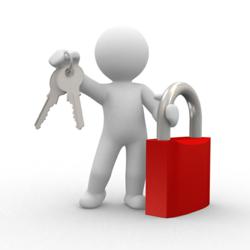 Mr. Collazo was quoted as saying that the "personal touch" is what the industry in whole is lacking.
Miami, FL. (PRWEB) May 31, 2012
ADT Authorized Dealer Home Security Concepts which serves the Miami, FL and Ft Lauderdale area announces an expansion in service coverage area. The announcement came as a result of the recent addition to the Home Security Concepts management team leader Walter Collazo. Mr. Collazo was acquired from the largest ADT Dealer in the state of Arizona and will be heading up the expansion. His background with ADT exceeds 23 years of field and management experience. He has received multiple awards in achieving statewide sales records and has been recognized as an industry leader in team building.
The expansion will take Home Security Concept's service coverage area from the Florida Keys to the Palm Beaches and as far west as Naples. The strategy will be implemented by opening up local offices within a 20 mile radius of each service area. Each of these offices will be led by a branch manager who will handle sales and installations for his or her own local office. The projections per local office are set at a minimum of 75 new security system installations per month during the first year and incrementally raising to a minimum of 125 systems per month after the 3rd year. This expansion will create hundreds of jobs in the surrounding areas as the strategy will be to not use any sub contractors. All installation and service personnel will be in-house and factory trained to achieve maximum impact with potential and current clients.
The team managed by Mr. Collazo is setting their sights on becoming the largest ADT Authorized Dealer in the state. The sales strategy will be implemented as a door to door strategy. Mr. Collazo was quoted as saying that the "personal touch" is what the industry in whole is lacking. His strategy in sales is to take it to the streets and create personal contact with the residents of the communities they will be targeting. Through a series of community events, name recognition marketing will be implemented in the local areas the company plans to penetrate.
ADT authorized dealer Home Security Concepts is a residential and commercial state certified alarm contractor. If you would like more information about Home Security Concepts you can contact us at 1-800-991-6587or 1-305-424-9219 or visit us online at Homesecurityconcepts.com