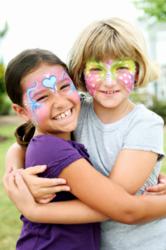 Summer means an increase in wedding ceremonies, and with Gig Salad's variety, happy couples ready to tie the knot can find everything they need.
Springfield, MO / Wilmington, NC (PRWEB) May 31, 2012
With summer "unofficially" started, students are looking to graduation, parents are planning the summer vacation, and Gig Salad is making it easier for everyone to book the perfect party entertainment. Whether you're still putting the finishing touches on plans for a spectacular graduation party, eagerly awaiting your summer wedding, or planning ahead for a great Independence Day celebration, Gig Salad's database of 25,000 entertainers and party professionals has great talent for any event.
"We always see a substantial increase in activity when summer is right around the corner," says Mark Steiner, co-founder of Gig Salad. "More than just an increase in bookings, we also get a lot of new members as people find a little more time on their hands. We get a rush of new member-entertainers, people such as school teachers, who plan to spend their summer vacation entertaining children away from the classroom while earning some extra income, and they also happen to be highly-skilled entertainers. Parents are holding more summer gatherings, hiring face painters, clowns, and children's magicians to keep all the younger guests entertained."
Summer also means an increase in wedding ceremonies, and with Gig Salad's variety, happy couples ready to tie the knot can find everything they need. Says Steiner, "we're already well-known as the place to book entertainment, and we have plenty of wedding bands and ceremony ensembles ready to perform, from welcoming the guests to walking down the aisle all the way to the last dance. But we also have great vendors to make your wedding day special, including photographers, florists, wedding planners, venues and tent rentals, even wedding officiants. Why travel all the way to Vegas for a unique exchanging of vows when you can hire Elvis to officiate your happy union right from Gig Salad?"
With perhaps the internet's largest database of customer-reviewed performers and event service providers, Gig Salad continues to gain steam as the go-to source for booking entertainment of all types, for every event. "Our numbers have continued to grow as more people discover how simple and convenient it can be to book party entertainment with Gig Salad. And because we allow for performers to join Gig Salad for free, it's that much easier for them to list their services so event planners can find them."
"We have members who are full-time performers who stay booked through Gig Salad, and some who are more in the "weekend warrior" category, choosing to work a few gigs a year," Steiner explains. "We want to give them all a home for their talent and a way to share their gift with others. And because we've made it affordable for entertainers, they can in turn make it more affordable for event planners and parents who are looking to add some excitement to their parties and events."
About Gig Salad
With 25,000 entertainers and vendors available for hire across North America, Gig Salad is the place to book entertainment and event services for parties and corporate events. Gig Salad's clients include America's Got Talent, CBS, American Express, Disney, and MTV, in addition to thousands of brides, event planners, and parents.
Based in Springfield, MO and Wilmington, NC, they can be reached at 866-788-GIGS and at gigsalad.com.