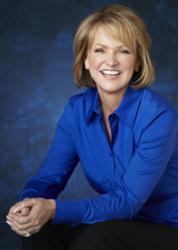 Women hold families and communities together. Opportunities for women to come together to encourage one another are so important.
Autryville, NC (PRWEB) May 31, 2012
Nothing says "Garden Party' like having afternoon tea and dainty finger foods outdoors in the springtime. It's a charming reminder of bygone days and childhood make-believe.
The ladies of Evergreen United Holy Church are hosting an old fashioned southern Tea Party this Saturday afternoon at 3 p.m. at the home of Mrs. Earlene Thompson, at 190 Welcome School Road, Autryville, NC. Mrs. Thompson, the organizer of this event, says, "all ladies and girls are encouraged to wear pretty dresses, fancy hats, and summer gloves, and to to dust off and bring their finest teacup and saucer along with the story behind those treasures."
The guest speaker from California, Rhonda Sciortino, author of Succeed Because of What You've Been Through and The Prayer That Covers it All, will share how she went from abandoned, abused, and neglected to good relationships, peace, and joy, and more importantly, how attendees can overcome whatever adversity they face.
Ladies from every neighborhood and denomination are encouraged to attend. Photos will be taken. Admission is $20.00 for ladies and $10 for young ladies ages 10-15. No children under 10 please. Proceeds from this event will support of the youth at Evergreen Church, Salemburg, NC.
To register or for more info call Mrs. Earlene Thompson at (910) 567-5809.