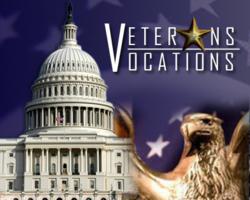 The government and federal employment positions seldom experience effects from recession or depression.
King of Prussia, PA (PRWEB) May 31, 2012
The government is always hiring and never goes out of business. In many cases, even though you may not possess enough education or background experience to qualify for full title positions, you may still enter the Civil Service System at the entry-level as a trainee, aid, apprentice, learner or assistant. The government may be willing to train you and pay you for higher level positions in field such as law enforcement, criminal justice, administrative support, medical as well as white collar and blue collar positions.
As well as you may know from watching and reading media sources, the unemployment rate is at almost an all time high across the United States in the private industry sector. The government and federal employment positions seldom experience effects from recession or depression and may also include opportunities for educational reimbursement for those who would like to further their education.
There are many aspects involved in the federal application and hiring process. Some of which, without the proper knowledge of the hiring process, can prevent the majority of applicants from becoming qualified, best qualified, or preferred to a selecting official. Some of these processes include: Registering online to USAJobs, Job Vacancy Search, Assembled and Unassembled Exams, Federal Style Resume, KSAs, Occupational Questionnaire Form - OPM Form 1203FX, Background Investigation, Psychological Exam, just to name a few.
Veterans Vocations is an approved educational provider of information regarding the Federal Employment process, who hold "Federal Career Workshops" nationwide for veterans and civilians alike. The workshop provides necessary information regarding the standardized Federal Application procedures. The first portion of the workshop will overview the necessary requirements for a candidate to be eligible for acceptance as a federal employee.
In applying for a federal position, applicants may be required to produce a federal style resume in a proper format and structure, as well as a KSA (Knowledge, Skills & Abilities) application. The resume is sometimes required to be written to special computerized formats as required by various agencies of the federal government. All of these applications will be graded and reviewed as an exam; however there are still standardized written assembled examinations for certain government positions.
During the workshop, a sample assembled examination will be given and scored to show each candidate their potential level of eligibility. The workshop also covers all federal benefits pertaining to civilian status of employment along with veterans preferences. A list of job titles is given so that all potential candidates have an idea of what job titles and categories will be suited related to experience, interests, and education level.
All attending candidates also receive a list of federal websites and job directory information to find current vacancies in the area in which applicants wish to apply. In conclusion all candidates who attend the workshop are provided with information on the application procedures, the benefits of a federal career, the qualifications that are needed to obtain a federal position, and information for all government job titles and their respective grading schedule. All attendees leave the workshop fully capable of seeking federal employment. For those that need further assistance on the application and testing process for federal employment and a Homeland Security education, additional aid is available through programs with certified federal career counselors, job search trainers, and resume writers at a later date.
Veterans Vocations will be hosting a free federal career workshop coming up on Tuesday, June 5th 2012 held at Richard Stockton College in Galloway NJ. There are 2 workshops scheduled for this day. The first will be from 2:00pm-3:30pm EST and the second will be at 6:00pm-7:30pm EST. For further information on dates, times and future locations of these workshops , you can visit Veterans Vocation's calendar page at http://www.fedcareerworkshop.org