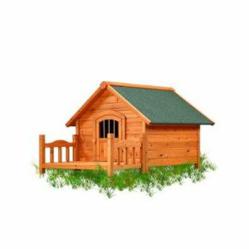 Our goal was to provide a one stop shop so they don't have to browse the web for hours looking for the perfect dog house.
Tampa, Florida (PRWEB) May 31, 2012
When Keith Brandon and Chris Jordan met for coffee one morning as they do every week, this particular morning would be different. One of them was out of work and the other was self-employed with sales nowhere near the high's he had experienced just a few years ago.
Keith spoke about his dogs that he and his son compete in agility competitions with on a regular basis and how he shops mainly online for all of the products he needs, recently purchasing an Igloo Dog House. Chris spoke about how when he was shopping online for Dog Beds For Large Dogs not too long ago, he had a difficult time finding websites with large selections. With Keith's extensive knowledge of dogs and Chris's background in web design and I.T., an idea was born.
"We didn't want to become a pet superstore and try to compete with the large corporate brands so we decided to focus on just dog houses and accessories for them. After conducting thorough research we found that there seemed to be a large void in the market for what customers were specifically looking for" Keith mentioned.
With everything from a Cheap Dog House starting at $50 to higher end Victorian cottages at $4500, they have a complete selection of dog houses for the finicky owner. "Our goal was to provide a one stop shop so they don't have to browse the web for hours looking for the perfect dog house."