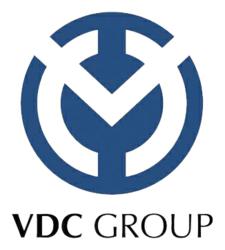 We simply cannot stress the importance of audio mastering enough.
London, UK (PRWEB UK) 31 May 2012
VDC Group handles the manufacturing of thousands of audio CDs each week and has recently outlined to their mailing list the importance of audio mastering in order to end up with a final product which is of a professional quality and meets the same standards that would be expected from major label releases. Mastering is one thing which new bands and musicians often overlook, concentrating efforts and funds into the recording, however mastering is as, if not more, important in order to obtain a professional sounding CD.
Mike Seaman, a spokesperson of VDC Group, has stated, "Major label releases are always mastered in order to prepare the music both for radio play and for the CD duplication process. During the recording process of a bands album, tracks are recorded individually and, as such, end up with each song having a different EQ and audio which peaks at different points. The whole point of mastering an album is to unify the album, ensuring each individual track sounds like it belongs with the others. An album is a collection of songs by a band and the overall sound quality should reflect this, as opposed to sounding like a number of songs which don't belong together due to different EQ's and volumes."
Audio mastering is something which, within the music industry, is regarded as a fine art and, as such, is something which every band should consider a worthwhile investment. Without employing a professional mastering engineer, your CD won't sound complete, it won't have that polished sound and it won't have the volume and impact of commercial releases.
Every band and musician wants their album to sound professional and be of comparable quality to releases by major labels; however the area in which many lower budget releases fall flat is in the mastering. Mike continues, "We cannot stress the importance of audio mastering enough. Whether coming to us for CD replication or duplication services, to get the best results you need to have the audio tracks sounding their very best. So many artists disregard this and we felt it about time to speak up and urge artists to employ a mastering engineer as the final stage before production."