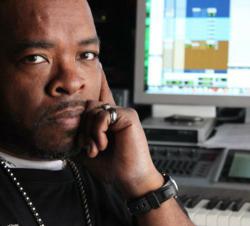 Every child deserves to make it to 18 without having to face the threat of senseless violence.
Chicago, IL (PRWEB) May 31, 2012
The death of 17-year-old Trayvon Martin remains at the forefront of national news headlines. While most news reports center around what Martin's shooter George Zimmerman may have been thinking when he pulled the trigger, a Chicago-based music producer and father of two teen boys is sparking a nationwide dialogue on what Martin may have been thinking during the final moments leading up to his tragic death.
Darryl Duncan is an award-winning producer and composer. He recently penned the song "18" in tribute to Martin. See the YouTube video of the song here: http://18Song.net
Duncan wrote "18" from the perspective of Martin who had recently celebrated his 17th birthday at the time of his murder. "I just began to write the words as if he were talking…what would Trayvon have said if he could have defended himself? What would Trayvon want the world to know about the last few minutes of his life?" Duncan said.
Duncan also wanted to create the song to give young people nationwide a voice. "Every child deserves to make it to 18 without having to face the threat of senseless violence," he said. "My sons are 16. They are Trayvon Martin. This song is not only dedicated to them but to those whose lives have been cut short."
Duncan tapped lead vocalist Isaiah Robinson, Emmy award-winning vocalist Joan Collaso and a local gospel choir to deliver the powerful vocals, creating a song that poignantly captures the emotion people across the country have felt in the wake of Martin's death. "18" is available on iTunes, Amazon mp3, Spotify and Google Play. A portion of the proceeds with be donated to CEASEFire, an internationally acclaimed youth anti-violence organization.
About Darryl Duncan: An award-winning songwriter and producer, Darryl has worked with music industry legends including Chaka Khan, R. Kelly, Earth, Wind and Fire and many more. His company, The FLOW Corporate Audio Group, creates jingles, theme music and custom audio development services for businesses around the world.