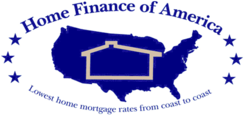 Plymouth Meeting, PA (PRWEB) May 31, 2012
Home Finance of America (HFA) has announced that they are closing refinance mortgages for their clients in less than 30 days. The announcement from Home Finance of America comes at a time when fixed rate mortgages still hover around all time record lows and all mortgage companies, including Home Finance of America, remain extremely busy with the large refinance volume brought on by the current low rates.
In order to close refinances so quickly, Home Finance of America employs a highly trained staff of loan officers, loan processors, loan closers and underwriters. Each of these members of the Home Finance of America loan team is highly motivated by management to work quickly and efficiently while remaining thorough and paying close attention to details.
All of Home Finance of America's loan officers are fully licensed in the applicable state of the subject property by the Nationwide Mortgage Licensing System (NMLS). A client works one on one with these highly trained loan officers from the start of the process all of the way thru closing. This level of personal attention by the loan officer is essential to Home Finance of America's ability to close a mortgage quickly.
Home Finance of America chose to offer aggressive 30 day rate locks in order to offer among the mortgage industry's lowest interest rates and closing costs. In many cases larger "brand name" banks are closing refinances in sixty to ninety days or longer. A long refinance process leads to higher rates and frustrated clients.
Certain scenarios require additional rate lock periods beyond 30 days or may take beyond 30 days to close subject to approval by Home Finance of America. Visit the company's website for more information.
About Home Finance of America:
Home Finance of America is a direct lender with an A+ rating from the Better Business Bureau. HFA will lock-in low rates for borrowers at any time they wish to apply. Mortgage applications are taken by phone. Licensed loan officers are available seven days a week by calling 1-800-358-5626.
Home Finance of America is headquartered just outside of Philadelphia, PA. The company has specialized in originating low rate residential mortgage loans to qualified borrowers since 1993. They are a national leader in online mortgage lending.
Visit Home Finance of America's website at https://www.HFAmerica.com.