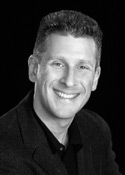 The heartbreaking and heartwarming stories of courage and tenacity that I came across need to be told. It is so wonderful that now they will.
— Richard Paul
TSTC Publishing Author
Waco, Texas (PRWEB) May 31, 2012
A TSTC Publishing author will pen his new book at the Smithsonian's National Air and Space Museum in Washington, D.C., thanks to a recently awarded fellowship. Richard Paul, author of TSTC Publishing's forthcoming coffee table book about NASA and its role in the Civil Rights Movement, recently learned he is the recipient of the A. Verville Fellowship, designed to promote research into, and writing about, the history of aviation and space flight.
The fellowship is named after Alfred V. Verville, who was an innovative designer and made numerous contributions to civilian and military aviation during his 47 years in the aerospace industry. Among Verville's most significant contributions were the design and development of a cantilever monoplane with retractable landing gear, the Verville-Sperry R-3, and a series of commercial cabin airplanes. Verville began his aviation career in 1914 with Glenn Curtiss and helped design the Curtiss Jenny and Curtiss twin engine seaplane. Verville's commendations include his selection as a fellow of the Smithsonian's National Air Museum in 1962.
Paul will work with Texas State Technical College (TSTC) English instructor Steven Moss, who wrote his master's thesis about the first African-Americans in the space program and how NASA helped force workplace integration in Alabama, Florida and Texas in the 1960s.
An independent radio documentary producer, Paul said the idea for the coffee table book came about when he was researching his documentary, Race and the Space Race, which first aired in February 2010.
"I came into possession of hundreds of never-before-seen pictures of these pioneers as well as every public domain image related to civil rights in NASA's host communities in the South," said Paul. The pair plans a second book that "will combine the stories Professor Moss gathered, which are principally about the internal workings of the federal government as they related to NASA and Civil Rights, and those I gathered, which are the first-person recollections of the people whose lives were touched by the changes NASA brought to the South," said Paul.
Paul, who owns and operates rlpaulproductions, earned a Sigma Delta Chi Award for Excellence in Journalism for his documentary, We Were on Duty, about those who survived the Sept. 11, 2001, attack on the Pentagon. The film was voted Best Radio Documentary by the Society of Professional Journalists.
Early in his career, Paul was national affairs press secretary for Sen. Frank Murkowski of Alaska and press secretary for the Senate Subcommittee on Children, Families, Drugs and Alcohol. He then spent 14 years at WAMU-FM in Washington, D.C. Since 1985, Paul has been a member of the Capitol Steps, a political satire troupe that specializes in light-hearted musical commentary on current affairs. He is a 1981 graduate of American University in Washington, D.C.
Paul will begin his fellowship on July 1, and will have an office at the Smithsonian's National Air and Space Museum in Washington, D.C. Paul applied for the fellowship in January and recalls turning down freelance jobs "because I didn't want anything to be in the way if I got the fellowship." He then got a call and a subsequent letter announcing he was the winner of the A. Verville Fellowship.
"I know Steven Moss has wanted to turn his master's thesis into a book for 15 years. I don't blame him," said Paul. "It is a wonderful resource filled with information that had never been distributed widely until I discovered it and based a documentary on it in 2007. I have wanted to write a book on this subject since that time. The heartbreaking and heartwarming stories of courage and tenacity that I came across need to be told. It is so wonderful that now they will."