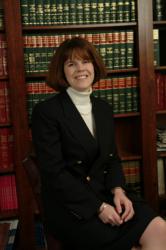 Hartford, CT (PRWEB) May 31, 2012
On May 15, 2012 Attorney Cunningham obtained a favorable jury verdict at the Hartford Superior Court, docket number HHD-CV08-5021327-S. The jury deliberated for approximately 50 minutes prior to returning its verdict for Attorney Cunningham's client. The case arose out of a falldown that occurred on August 15, 2006 at approximately 6:00 p.m. on a public street. The plaintiff alleged that she was walking "in the exercise of reasonable care" on the sidewalk when she "was caused to trip and fall due to the dangerous and/or defective condition" of the sidewalk. She claimed that there was an "irregular walking surface and/or a discrepancy in the heights of the brick sidewalk and curbing" which caused her to fall. She claimed to have sustained various injuries as a result of her fall.
"The jury found that the plaintiff had not established that the sidewalk was defective, and that was the end of its inquiry," said Cunningham. "I am happy that the jury brought its common sense to the table in assessing the situation. Many sidewalks are not perfect in this state due to the varying weather conditions and other factors. The law only requires reasonable safety, and requires that pedestrians keep a look out and use reasonable care as they walk."
The firm congratulates Attorney Cunningham on this victory.
Attorney Cunningham has been a member of the Connecticut bar for 17 years. She obtained a Bachelor of Arts degree from Brigham Young University in 1986 and a Masters degree from Trinity College in 1991, before graduating from the University Of Connecticut School Of Law with her Doctorate of Jurisprudence in 1995, where she also received the American Jurisprudence Award for Excellence in Administrative Law. Since joining the firm in 1995, Attorney Cunningham's practice has concentrated in the litigation of tort claims involving construction accidents, motor vehicle accidents, premises liability and medical malpractice. She has successfully defended numerous employment discrimination claims brought in both the Superior Court and before the Commission on Human Rights and Opportunities. A member of the Appellate Practice Group, Attorney Cunningham has also researched and drafted numerous appellate motions and briefs. Attorney Cunningham has received a BV rating from Martindale-Hubbell (High to Very High legal ability rating and Very High general ethical standards rating). She is a member of the Hartford County and Connecticut Bar Associations. (Attorney Cunningham's full biography is available here: http://www.jacksonokeefe.com/attorneys/kathryn-cunningham.htm)
Jackson O'Keefe (http://www.jacksonokeefe.com) is a general practice law firm of attorneys serving West Hartford, Wethersfield, Farmington, Southington and surrounding areas. The firm provides a broad spectrum of legal services to area residents and businesses, with the goal of providing the highest quality advocacy and counsel in a cost effective manner. Jackson O'Keefe is one of Connecticut's oldest and most respected law firms and is known for its aggressive representation, with extensive experience in accident claims involving personal injury, as well as divorce, real estate and wills, probate and estate planning. The firm manages cases carefully to minimize expense and protect the interests of its clients. The firm has represented individuals and businesses throughout the area for over 50 years and is AV-rated under Martindale-Hubbell's Peer Review Rating Process. The Law Offices of Jackson O'Keefe is also recognized in the Bar Register of Preeminent Attorneys, and several of the firm's partners have been recognized as Connecticut Super Lawyers.
Recently the firms has sought to provide detailed, current events and legal information concerning texting and distracted driving accidents to area residents, to raise awareness of the threats and help West Hartford, Wethersfield, Farmington and Southington residents understand some of the legal issues involved in this emerging problem area of the law. More information about Connecticut law on these issues can be found here:http://www.jacksonokeefe.com/personal-injury/distracted-drivers-lawyers.htm)
The firm also serves as counsel to individuals in all matters related to divorce, including child custody, child support, property division, and asset protection. The firm provides comprehensive legal counsel to individuals in all matters related to residential real estate transactions. The firm will negotiate, review and prepare all residential real estate documents, including: buy/sell agreements, mortgages, notes, easements and other covenants, and closing statements. Jackson O'Keefe additionally provides legal counsel to many of Connecticut's most successful land development companies, builders, and commercial property managers on a wide range of legal matters, including the sale and purchase of commercial real estate, land use and zoning issues, commercial leasing concerns, construction disputes and adjoining landowner issues. In the estate planning an probate area, the attorneys at Jackson O'Keefe work directly with clients and their financial professionals to facilitate the orderly distribution of estates and to determine the best options for safeguarding family wealth against high estate taxes. The firm also prepares all documents necessary to implement an estate plan, including: wills and trusts, powers of attorney, health care directives and living wills. In addition, the firm handles all matters related to probate and estate administration, working with executors and personal representatives to settle estates and providing counsel on guardianships and conservatorships.