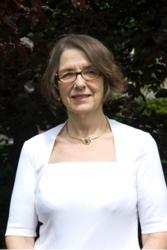 The key is adapting best practices of customer relationship management to the individual customer situation, which is one of Elizabeth Kurth's strengths.
Charlotte, NC (PRWEB) May 31, 2012
J. Weiland, Slice & Co. announces new team member, Elizabeth Kurth of New York, who specializes in customer relationship management (CRM), change management and sales operations. She joins seven other global consultants, offering business transformation services to the small to mid-market driven by global volatility to optimize business operations. All are ex-IBM project executives with global management and consulting expertise, including Jim Weiland, co-founder of the company.
Elizabeth Kurth of White Plains, New York, is an expert in CRM, change management, sales operations, sales and distribution (S&D) strategy and measurements. She has held various management positions in the U.S. and Canada. During her 30 years with IBM, she served as Program Director of Worldwide Customer Relationship Management Process; Organizational Change Manager, IBM Sales & Distribution; Global Sales Operations Manager, Distribution Sector; and Manager of S&D Strategy and Measurements. As Re-Engineering Leader in IBM Canada, Toronto, she led efforts to diagnose customer relationship issues as well as projects aimed at changing the pricing and financial planning process.
Before joining IBM, Elizabeth Kurth was a Project Manager in the IT Division and a biostatistician in the Research Division of Proctor & Gamble. She was also an implementer of end user systems in General Electric.
According to co-founder Jim Weiland, all members of the team are capable of bringing worldwide expertise and practicality to companies, struggling in today's challenging global economy.
"Elizabeth Kurth brings to the team real hands-on experience and expertise in both the enterprise-wide design and field implementation of customer relationship management," said Jim Weiland, co-founder of J. Weiland, Slice & Co. "The key is adapting best practices to the individual customer situation, which is one of Elizabeth's strengths."
About J. Weiland, Slice & Co., LLC:
J. Weiland, Slice & Co., LLC, specializes in best practices in business transformation, targeting small to mid-market companies driven by volatile market forces to seek optimal business operations. Co-founder Jim Weiland and his team of experts are ex-IBM project executives with a diversity of worldwide management and consulting experience. As consultants, they help companies in need of Fortune 500 expertise but without the resources of a large corporation. The company is based in Charlotte, North Carolina, with consultants in Canada, Latin America and United States. Website is http://www.jweilandslice.com
Contact:
Juliette Weiland, Principal
J. Weiland, Slice & Co., LLC
704-243-7312
http://www.jweilandslice.com
# # #