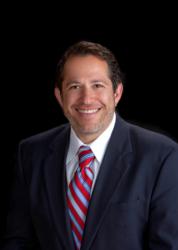 I chose MAPP so I could study at the feet of the giants in the field
Houston, TX (PRWEB) May 30, 2012
Dr. Jason ZW Powers, Chief Medical Officer of Right Step, Spirit Lodge, and San Cristobal (all owned by TRS Behavioral Care, Inc.) was just accepted into the Ivy League and one of the most prestigious masters programs in the country: the Master of Applied Positive Psychology Program (MAPP) at the University of Pennsylvania. The aim of positive psychology is to understand and promote factors that allow individuals and communities to thrive, while focusing on strengths rather than weaknesses. Powers will use the principles he learns to author a ground-breaking addiction-recovery curriculum. Powers is a leader in the field of addictionology and recently published a must-read book, "When the Servant Becomes the Master."
MAPP is an intensive September 2012-May 2013 program that attracts applicants from around the world. Graduates range from a New Zealand government official to a Brazilian Jiu Jitsu fighter to a U.S. military trainer. The program focuses on how positive psychology can be applied in various professional contexts. Students are required to complete some coursework in Philadelphia on the University of Pennsylvania campus, with the rest being completed via distance-learning (i.e. telephones, webcasts, and other web-related formats). The program is designed so professionals, like Powers, can complete MAPP without interrupting their careers.
The innovative MAPP is the first of its kind and is taught by the founder of positive psychology, Dr. Martin Seligman, and other leaders in the field. Seligman served as president of the American Psychological Association and is a best-selling author who has written over 20 books. Students accepted into MAPP are awarded the opportunity to study under the masters of positive psychology, like Seligman.
"I chose MAPP so I could study at the feet of the giants in the field," said Powers, who has already read virtually every book written on the subject.
More About Right Step, Spirit Lodge, and San Cristobal
Founded in 1990 and now the largest alcohol and drug treatment company in the Southwest, Right Step locations throughout Texas specialize in all levels of alcohol and drug addiction treatment, from detox to aftercare. Other programs are Spirit Lodge, a spa-like rehabilitation retreat in the Texas Hill Country and San Cristobal, an adventure-based program for young men ages 18-26. Client satisfaction ratings exceed 96% and the company is one of the 100 Fastest Growing Companies headquartered in Houston, Texas.