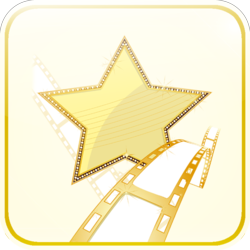 'Like Us' and we will love you back with a copy of the popular app Star Struck!
San Francisco, CA (PRWEB) May 31, 2012
'Like Us' on Facebook and the first 20 to do so, will earn a free Apple App Store copy of the Movie Celebrity Tour App, Star Struck, which includes the ever popular Hot Spots celebrities love to visit list.
Star Struck - Hollywood Celebrity Tour USA, developed by 78x36 Productions is an app for movie lovers and celebrity star watchers for the iPhone, iPad and iPod touch. Hot Spots from Hollywood to New York City are illuminated as well as an insider's guide to visiting your favorite feature film location or TV scene film location or just catching a glimpse of your favorite celebrity's tracks. A Hollywood celebrity tour, includes popular film locations in Los Angeles, Malibu, Chicago, New York, San Francisco, Florida, Oregon, Texas, New Jersey.
Also, included is the HOT SPOTS guide to iconic HOT PLACES in LA, NYC, Chicago, Miami, Las Vegas, Nashville, Jackson Hole. Instantly find where your favorite celebrity eats and find locations that movie stars and celebrities love to visit- Shopping (a list/map of Rodeo Drive Stores), Hotels, Restaurants, etc.
Be the first to get your free copy.