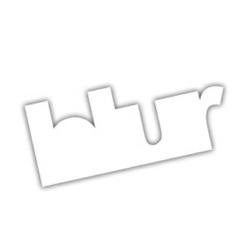 Our intention is to disrupt practices, changing the way companies do business, by building powerful global services exchanges.
London, UK and Dallas, TX (PRWEB) May 31, 2012
blur Group, which currently runs the world's largest Creative Services Exchange, today announced its expansion into the full spectrum of services procurement with the launch of its global business services exchanges in three new industries: IT, legal and accountancy. Buyers and sellers of business services now have the ability to ease the process of services procurement by running the entire process from brief and sourcing to project kick-off, delivery and payment for their services requirements in one place online.
The use of blur Group's expert sourcing and proprietary discovery technology through its blur Trading platform, combined with Exchange support teams means the large number of responses are whittled down to a top 3 for review and selection by the buyer. Buyer and seller then collaborate in a dedicated space on the platform right through to final delivery and payment.
The launch builds on the success of blur Group's Creative Services Exchange which has generated over $11m of project briefs since 2010, with 800 briefs coming from 400 businesses worldwide, being sent out to expert communities of nearly 20,000 creatives, agencies, IT professionals and firms from 135 countries.
blur Group is already building expert communities for all the new exchanges and blur Technology will start trading at the end of June, when businesses anywhere in the world can start sourcing and procuring projects from IT professionals and firms using the cloud-based blur Trading platform. The other exchanges will be trading later in 2012.
Carol Trinca-Bautista, Director of Marketing & Communications for Berlitz Languages North America Region described her experience of using the Creative Services Exchange:"Working with blur Group has been an absolute pleasure, they are responsive, managed our project seamlessly and addressed our needs within budget and on time. The creative for our campaign is fantastic!"
Dave Evans, SVP CTO, Enterprise Division, Symphony Teleca described how the new technology exchange could change the life of a CIO: "The Enterprise IT environment is stuck on fast forward with mobility and big data high on the CIO's agenda. Gaining rapid access to industry experts with the IT Services Exchange enables the CIO to deliver innovation to budget timeliness and quality."
Philip Letts, Founder and CEO at blur Group commented, "blur Group is an industry changer. The success of our Creative Services Exchange has shown this, and now our intention is to disrupt practices within additional industries, changing the way companies do business, by building powerful global services exchanges. We have proven that expert sourcing, Cloud-based platforms and streamlined processes bring demonstrable benefits to both buyers and sellers alike."